As the mass-production of 64-layer/ 72-layer 3D NAND in companies, such as Samsung, Toshiba/western digital, Micron technology and SK Hynix, the price of NAND Flash continues to decline in the first half of 2018. For all original Flash factories, there is a common problem that is how to improve capacity and enhance cost competitiveness by themselves. In the second half of 2018, 3D technologies of those factories have made new breakthroughs. A new generation of QLC and 96-layer NAND technologies is coming, and the market competition has become white-hot.
    At present, the fifth-generation V-NAND of Samsung has entered the stage of mass-production, and the number of stacked layers has reached 96. Toggle DDR 4.0 interface is supported, and the transmission speed is up to 1.4Gbps, which is 40% higher than that of 64-layer V-NAND. The manufacturing process has been optimized and the manufacturing efficiency has been increased by 30%. Based on this, Samsung will launch a new type of QLC V-NAND in the future, which has a capacity of up to 1Tb.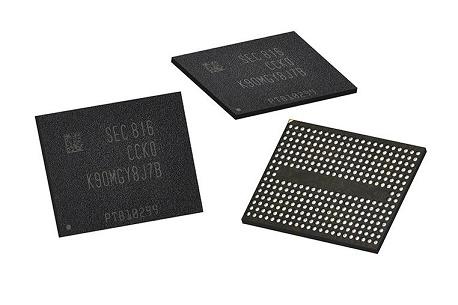 The 64
-layer
 3D QLC NAND
developed
by
M
icron
and
Intel
has
 a
single-die capacity of 1T
b
,
and
this
product
has
in
production
and
shipment
. The 96-layer 3D NAND will start mass production in the second half of 2018. The SSD(5210 ION)
adopted
the
 QLC NAND technology
of
 M
icron
 has been shipped to customers of strategic partners, and it is expected to expand supply this autumn. QLC NAND PCIe SSD
of
Intel
,
which
is
aimed
at
 the data center market, has also started product
ion
.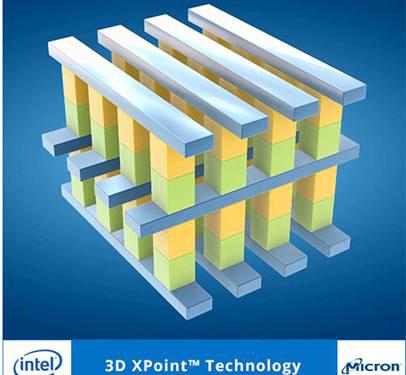 In addition, the second generation of 3D Xpoint co-developed by micron and Intel is expected to enter the market in the first half of 2019. 3D Xpoint is a new type of non-volatile memory with lower latency and greater durability than NAND, and has absolute competitive performance in market. Intel has already launched consumer, enterprise-class SSDS and memory products under its OPTANE brand based on 3D Xpoint technology. While Micron's QuantX product based on 3D Xpoint technology won't be launched until 2019, the large number of shipments and commercialization could achieve in 2020.
    The single-die capacity of the second generation 3D QLC NAND (4bits/cell) based on the 96-layer BiCS4 architecture is up to 1.33Tb. Compared with the storage density of 64-bit 3D QLC single-die 1Tb previously released by Micron and Intel, the capacity of Toshiba/Western Digital 96-layer 3D QLC increased by 33%. Western Digital expects to start a large number of shipments in the second half of 2018, and firstly used on consumer-class flash memory products sold under the SanDisk brand. Toshiba expects to send samples of SSD to controller manufacturers in September and will start mass production in 2019.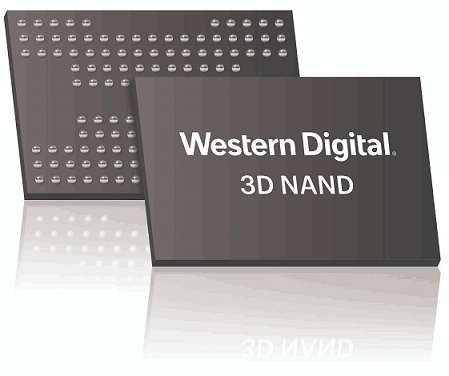 With the breakthroughs of original factories in technologies such as QLC and 96-layer 3D NAND, and the expansion of production scale in 2019, it is expected that the supply of NAND Flash will increase substantially in the market and the per GB cost of NAND Flash will further decrease.