As NAND flash memory prices have a large drop at the beginning of 2018, high DRAM prices begin to fall with a far more small drop than the former, which leads to upstream manufacturers can't maintain good performance with rapid growth of memory chips. According to 2019 Q1 financial report by November 29 released by Micron, the quarter's revenue is $7.91 billion with a 16% increase compared with last year, gross margin reaches 58% and net profit is %3.29 billion which increases by 23% compared with last year.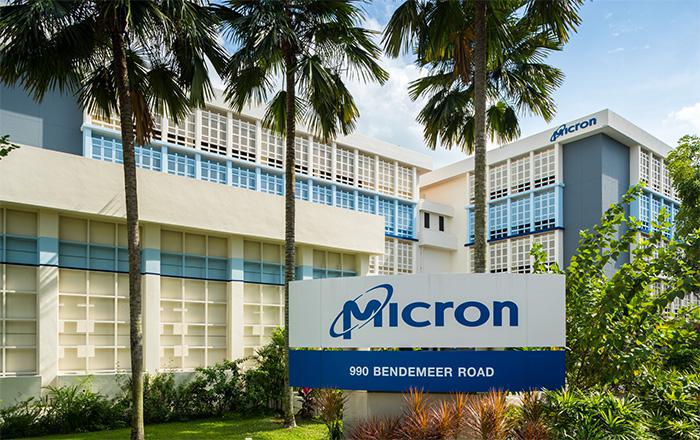 Fiscal year of Micron begins in every September. The 2019 Q1 fiscal year which is between September and November is across Q3 and Q4. The earnings of this fiscal quarter is $7.913 billion, which increases by $6.8 billion compared with same period of last year. The revenue of last fiscal quarter is $8.44 billion with a 16% year-on-year increase and a 6% quarter-over-quarter drop. While supply of DRAM and NAND flash memory is increasing, their price reduction begins to have a negative effect on Micron.
There is a larger influence on profits. Micron's Q1 gross margin is 58.3% which increases by 3.2 percentage points compared with 55.1% of same period last year but decreases by 2.7 percentage points compared with 61% of last quarter. The net profit is %3.29 billion which is $2.678 billion in same period last year and $4.325 billion in last quarter with a 23% year-on-year increase and a 24% quarter-over-quarter drop.
Micron lowers its expectation of Q2 revenue between $5.7 billion and $6.3 billion which is lower than $7.18 billion of market expectations, in addition, it cuts a large capital expenditure of 2019. Its pessimism which influences the market leads to a big drop of Micron shares.
Analysis: According to Micron's 2019 Q1 financial report, both of its earnings and profits have a increase compared with last fiscal year while which decline compared with last quarter. The excessive profit of memory chips will be fading in the coming year.