Of the two memory chips on the market, the price of DRAM memory began falling at the end of last year, while that of NAND flash started to fall at the beginning of last year, leading to a sharp decline in gross margins of companies such as Western Digital and Toshiba that rely on NAND flash. The drop in the price of NAND flash last year was due to an imbalance between supply and demand. Manufacturers had mass production of 64-tier 3D flash, however, lower downstream demand, for example in smartphones, caused a drop of 50% in the price of NAND flash. The price will continue to decline this year, and if demand is weak, its price will fall by 50% again. In addition, NAND manufacturers will produce 96-tier 3D flash, only about a third of the total this year, while 64/72-tier 3D flash still accounts for more than half.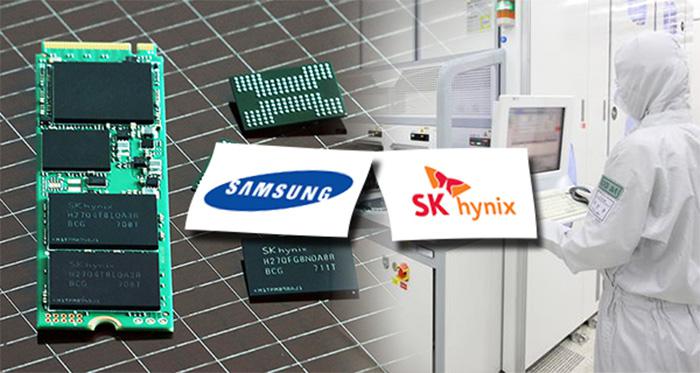 Last weekend, DRAMeXchange released the report about NAND flash market research in 2019, suggesting that NAND Flash market experienced a oversupply during 2018, and that the major demand of laptops, smartphones, and servers in 2019 is still weak. It's expected that overcapacity is difficult to overcome. In this case, suppliers will further reduce capital expenditure to slow down the expansion process in order to avoid excessive capacity that contributes to an aggravation of condition.
According to their report, Korean manufacturers took the lead in reducing capital expenditure last year. Overall capital expenditure in NAND flash market decreased by 10%, but still did not stop the imbalance between supply and demand. American manufacturers will also cut capital expenditure in 2019. It's estimated that capital expenditure in NAND flash projected at $22 billion this year, down 2% from last year.
Affected by this adjustment, manufacturers planned to produce 92/96-tier 3D NAND flash at the end of last year. However, by the end of 2019, the capacity of 92/96-tier 3D NAND flash accounts for only 32%, and 64/72-tier 3D NAND flash occupies more than 50%. Bit capacity growth this year is expected to be only 38%, lower than 45% last year.
Under such circumstances, the price of NAND flash will continue to fall this year. The original factories are facing huge inventory pressure because the contract price of each product line has dropped significantly more than expected, according to DRAMeXchange. As a result, the average quarterly price decline for NAND flash in the first quarter of 2019 is likely to rise from an estimated 10% to 20%, and offer in the second quarter may continue to fall by nearly 15%. Because there will be a peak demand in the second half of the year, the decline is expected to converge slightly. However, the price decline in each quarter will remain at about 10%, which depends on whether the original factories can further reduce their output.
In summary, DRAMeXchange believed if there is still insufficient demand in this peak season, market average price decline for NAND flash may expand to 50%, near-halving.