With three weeks until 2018, for the semiconductor industry, because of the price rise of memory chips, a bull market appeared over the past two years. However, as the tendency of development will shift in 2019, the situation that the production value of semiconductor industry surges would no longer appear. These memory and flash memory products, which led a trend in chip market before, will all have a decrease in price the next year, and this tendency have been inevitable. So how much will the price of DRAM memory and NAND flash decline? According to Citi forecasts, the price of NAND memory will fall 45% and DRAM memory will fall 30% next year, but the bottom line of price will not appear until at least Q2.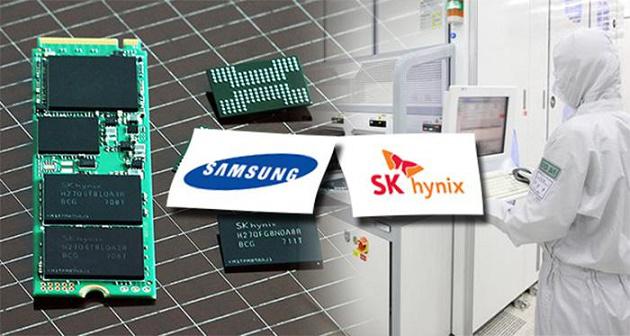 For the memory chip market in 2019, market watchers all agree on that the price of memory chips will drop next year. The real question is how much it will drop. Previous forecasts have acclaimed that the price of DRAM memory chips will fall between 10% and 15% in the first quarter of next year, and so does NAND flash. Citigroup analyst Peter Lee has released a report recently. In this report, he maintained his neutral rating on micron, but downgraded the revenue and profit forecasts for fiscal 2019, because the price of memory chips will drop next year.
According to his report, due to overcapacity and the increase of inventory, Citi expects that the price of memory and flash memory chips will be greatly reduced next year, of which NAND price will fall by 45% and DRAM price will fall by 30%. Moreover, the bottom line of price won't appear before Q2 next year, which means that the price of memory chips will continue to decrease until at least the Q2 of 2019.
WSTS, the world semiconductor trade statistics organization, earlier reduced the expectation of global semiconductor production value in 2019. It expected the production value of market can reach up to $502 billion next year, which has an increase of 5.2% year on year, but the latest figure has been lowered to $490.1 billion, which only increase about 2.6% from this year.
The main reason why the semiconductor production value would decrease in the coming year is the price reduction of memory. Last year, the memory industry surged 61.5% year on year. This year, the growth rate is 33.2%. However, it is expected that the growth rate will decline 0.3% in 2019, mainly due to the price decline of memory. As a result, the memory industry will enter the stage of negative growth after super cycles.