However, the price of NAND flash has also been falling since the beginning of 2019. The range of price drop is more than 50% and will continue. Previously, the agency predicted at the end of 2018 that there would be a 45% cut in the price of NAND flash memory and a 30% drop in DRAM memory in 2019. Not only that, SSD hard disk price has been falling when the price of NAND flash decline. The rate of SSD price falling is rapid compared with NAND flash.
Data shows that HDD hard disk shipments continue to decline since 2018. The range of a price drop is more obvious in 2019 with only CNY78.5 million shipments in Q2 quarter of this year. But the ASP average price of HDD hard disk is still slowly rising, which is why we do not feel decline in the HDD hard disk price for many years.
According to Tomcoughlin's latest report released in August, Worldwide shipments of HDDs reached 78.5 million in the second quarter of this year, just up 1% from 77.7 million in Q1, which is the low season for electronics and usually has the lowest shipment in a year.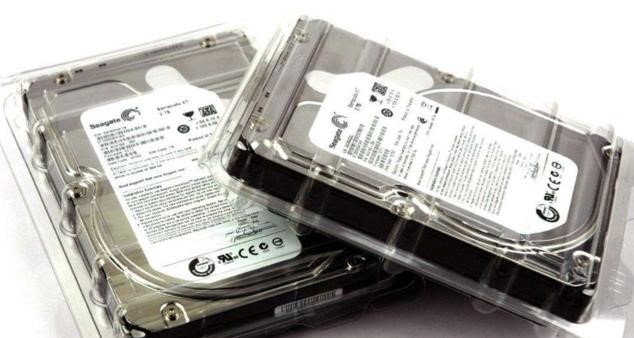 Not only is the growth rate of quarter-on-quarter shipments declining, but the shipments of HDD are continuously declining for a long-term perspective. The shipment in Q1 quarter of this year is down 11.4% compared to last year Q4 quarter. The shipment in last year Q4 quarter is down 9.7% compared to last year Q3 quarter (peak season is not prosperous). Q3 also down 0.6% compared to last year Q2 quarter. Q2 grew only 3.1% over Q1. In view of 1% growth in this year Q2 quarter, the shipment is accelerating decline.
According to their statistics, notebook HDD hard disk Q2 shipments fell by 4.9%, desktop HDD hard drives fell by 7.5%, CE Consumer HDD hard drives fell by 12.0%, OEM market shipments increased by 0.2%, high-performance enterprise HDD hard drives fell by 6.5%. While only the shipment of enterprise-level HDD drives grew by 7.9%. By specification, 2.5-inch HDD drives are down by 7.1 percent, while 3.5-inch HDD drives are increase by 9.7 percent.
In terms of manufacturers, Seagate shipped 31.4 million HDD drives in Q2, while western digital shipped 27.7 million, basically unchanged compared with Q1 quarter, but compared with 37.2 million and 39 million units in Q2 of the previous year, it has dropped significantly.



The only good news for vendors is that the average ASP price for HDD drives is still rising. Seagate HDD drives sold for an average of $70.2 in Q2 and $75 in Q2, an increase from the previous quarter.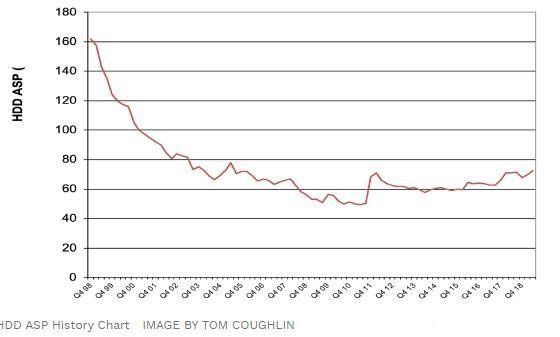 But in the long history, is now the hard disk of ASP is cheaper, more than 20 years ago in 98, when the hard disk average price as high as $160, slashing prices to $80, around 2002 to 2011 years, and then began to slowly rise back in 2011-2011 is a watershed in HDD hard disk, the western digital factory damaged Thailand flooding, HDD drive continues to rise in price 2 years.
Related Articles:
The price of SSD hits the bottom? The dropping status of ...