DRAM chip industry used to tolerate oversupply and weak demand. However, its price is soaring 15% within one week in July.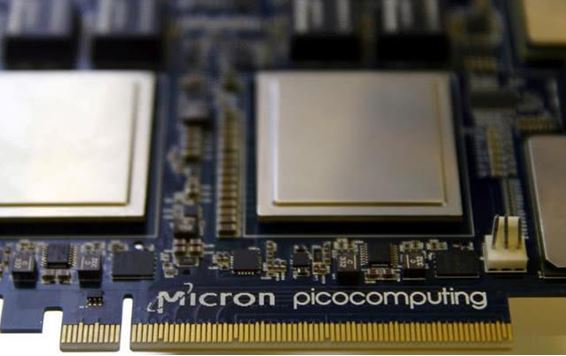 According to foreign media, Tencent reported on July 19th that memory chip spot price rose for the first time this year, which stated that as the trade dispute between South Korea and Japan continues, and there were unprecedented signs of severe warnings in the field that supply disruption would come true.
DRAM chip industry used to tolerate oversupply and weak demand. However, its price is soaring 15% within one week. Recently, Japan has tightened the export restriction on many kinds of chip manufacturing materials for South Korea where is the headquarters of Samsung and SK Hynix, the world's two largest memory chip manufacturers.
What we need to prove is that according to DRAMeXchange, memory chip price soaring refers to spot market because the majority of technology firms purchase via signing medium- and long-term contract with the spot market accounting for less than a tenth of the memory chip sector.
Some people in this industry said that under this circumstance, iPhone manufacturer apple and other main customers have not hoarded memory chips, but the soaring prices of memory chips have already intensified people's concerns. In a word, Japan's restrictions on production will affect global supply.
Bernstein analyst Mark Newman said that if Japan continues to impose restrictions, the prices of memory chips will soar unprecedently. Because 75% DRAM and45% NAND global outputs are at risk, South Korea dominates the supply of these memory chips.
A chip maker in South Korea said that customers pay more attention to the situation but they take a wait-and-see attitude owing to weak demand.
Samsung and SK Hynix refuse to comment. But, a spokesperson of the Sony subsidiary Vaio said that we will take emergent plans of looking for alternative chip suppliers outside of South Korea if this influence has come true. However, the spokesperson said that the business of this Japan computer manufacturer has not been impacted.
TSMC, the global largest contract chip manufacturer, has already launched warning that Japan's export restriction on high-end materials has become the biggest uncertainty factor of affecting the performance of the fourth quarter.
Emergency plans
Japan has tightened the export restrictions on three types of chip manufacturing materials, including fluorinated polyimides for smart phone screens, photoresist used to transfer circuit patterns onto semiconductor wafers, and hydrogen fluoride used as an etching gas when making chips.
According to South Korean data, in the first five months of this year, 94% of South Korean fluorinated polyimides, 92% of its photoresist and 44% of its hydrogen fluoride came from Japan. South Korea pointed out that it is searching for plans which will make its supply chain more independent and it hope to receive more hydrogen fluoride from Russia and Chinese.
According to local media, South Korea is considering lowering import tariff of these products from other countries to come up with any potential supply disruption. Research Company TrendForce said that we exactly saw that some chip module manufacturers limited price increases or announced production halts according to materials.
In the NAND flash market, a power outage at Japan's Toshiba last month resulted in halt and also hurt supplies. According to people from Toshiba Memory, the factory will resume operations in the middle of July. But, the shipment resuming completely also needs a long time. And, the company is still working on existing orders.
The UBS company said that the prices of NAND contract chips in the third quarter is expected to lower 5% because of Toshiba's production reduction and Japan's export restriction. But the company kept its forecast for a 17% drop in DRAM contract prices.
NAND chip is used for mobile devices, memory cards, USB flash memory drives and solid state drives while DRAM is used to support electronic devices to perform multitaskings.
Newman, the analyst of Bernstein, said that the clear winners of the rise in chip prices will be Micron, Toshiba, Nanya and Western Digital. He pointed out that Samsung and SK Hynix may be affected by production problems, but will also benefit from the sharp rise in prices. Ironically, they may still be winners.
Since Japan's announcement of restrictions on exports on July 1, Micron's share price has risen by 12%, while Western Digital and SK Hynix's share price have risen by 8% and 7%, respectively, while Nanya's share price has risen by 5%.
However, Samsung's share price has declined by 2% because of company's prediction that owing to memory chip prices plummet, the profits in the second quarter will plummet 56%.
Related Articles: