Owing to low demand and merchants destocking, the phenomenon of SSD price reduction in channel market is obvious.
In early September, market demand remained sluggish, the atmosphere of wait-and-see was strong in market and trading was not brisk.
Because the previous channel market hoarded a lot of goods, so the current market mainly destocks, in order to speed up shipments, some merchants hope to reduce prices and other measures to improve sales, so affect the recent channel market SSD prices slightly decline.
According China Flash Market Quotes, on September 10, the price of the 120GB SATA SSD fell to $13.7 from $13.90, the price of 240GB SSD fell to $23.30 from $23.4 and the price of 480GB SSD fell to $40.30 from $40.7.



The trend of SSD price is relatively stable in industry market, mainly driven by the promotion of PC brand factory, and demand is more stable.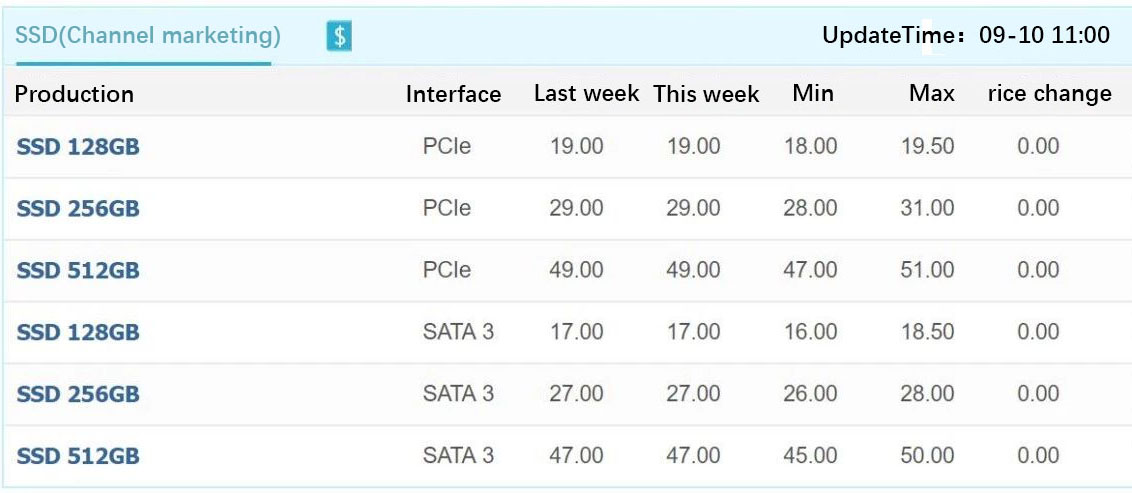 Reasons for SSD price reduction
The first factor is technological innovation. The development of 3D NAND flash technology results in a much higher storage density of flash memory while reducing costs and increasing productivity. In previous years, major manufacturers the gradual shift of from 2D processes to 3D processes led to insufficient production. So, SSD supply falls short of demand leading to high prices. At present, the fifth generation of 72-layer 3D NAND flash technology has been quite mature and production capacity is quite high. NAND Flash has changed from overdemand to oversupply. Manufacturers need to consume a large amount of inventory, major brands are also to continue to grab market share in a low-cost way, so consumers can buy a fairly affordable product.
The second factor is that demand for NAND flash from other electronics is lower with smartphone shipments down this year compared with last year. There is less shipments and fewer flash memory chips are naturally needed, which also leads to an oversupply.
Should SSDs be bought now?
Many of the friends who are still waiting to buy SSD have such a question-will SSD prices continue to fall?
There will be a slight decline in the price of SSDs because Apple will be ready to launch a new product in the third quarter, which leads to the increasing demand for NAND flash. While the original factory is already reducing production. Therefore, oversupply will slowly balance.
If you want a SSD below 500G, you can buy it at this time. And the price of large-capacity SSD will continue to decline due to the release of 96-story 3D NAND capacity. Budget-tight friends can continue to wait for looking. But it is not ruled out that some natural or man-made disaster occurred at the same time in NAND flash memory fab, which caused capacity reduction. SSD prices began to rise again.
Overall, it is recommended that you can purchase the TLC SSD with capacity of 256-512GB now.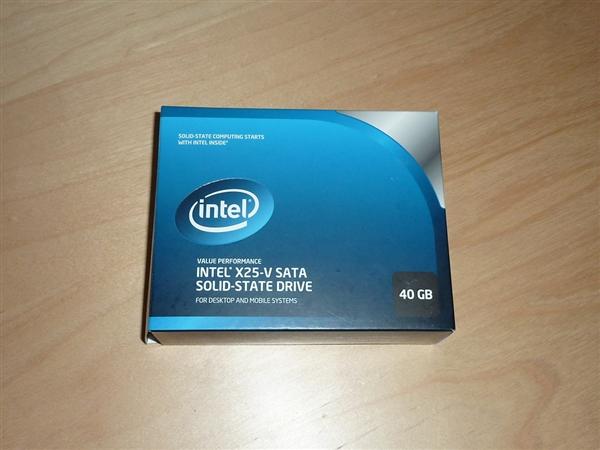 Related Articles:
The price of NAND Flash suffering big fall drives the ...
Price reduction of NAND Flash leads to depressive market of ...