Chinese UNIC SSD with 1500 P/E erasing times may be launched
Flash memory prices keep falling since last year, which is much cheaper than SSD. However, most of SSDs are from six companies including Samsung, Micron, Toshiba, Western Digital, Intel and SK Hynix, while Chinese manufacturers hardly have mass production of NAND flash memory. As total value of importing memory chips reaching $88.6 billion without Chinese DRAM and NAND flash memory, YMTC of UNIS is most likely to have mass production. UNIS SSD is said to be launched few days ago, which uses their 64-layer 3D TLC flash memory with 1500 P/E. This technology and its specification account for a certain part in mainstream SSD.  
However, it's odd that UNIS has removed articles about UNIS SSD online, which is firstly reported by media such as ZOL, Fast Technology and PConline. Obviously, there are two versions of Chinese UNIS SSD, which use different master controls.  
The UNIS SSD reported by ZOL has UNIC logo on the NAND flash memory. There are two versions of launched SATA and NVMe, whose capacity is between 128GB and 1TB. NAND flash memory uses UNIS 64-layer stacking 3D TLC technology with Chinese master control while its brand isn't referred by ZOL.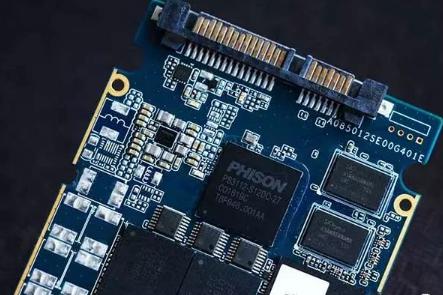 The style of PHISON series SSD
UNIS SSD is similar to PHISON SSD series for users who are familiar with those products. UNIC SSD using ES5008 is one version of UNIS SSD. UNIS's alignment with PHISON in last year shows combination possibility of YMTC NAND, PHISON master controller and UNIS SSD, so it is not surprising for UNIS to use PHISON's SSD master controller.
In addition, articles reporting another version SSD are deleted either, while this version of UNIS SSD specification according to other media's transshipment is as follow.
 

This version of UNIS SSD uses SSD master controllers of Maxio Technology in Hangzhou. Its NAND flash memory is 64-layer stacking TLC particle form UNIS, whose 1500 P/E lifetime is in high level. Maxio master controller together with UNIS flash memory are totally domestic compared with PHISON master controller and Chinese NAND flash memory, while its performance is remained to be seen.  
YMTC of UNIS is main base for NAND developing and producing, who has developed 32-layer stacking NAND flash memory carrying 64Gb core. However, 32-layer stacking and 64Gb core has been falling behind with less competitiveness, so YMTC will not make its mass production. Mass production of 3D NAND flash memory with 64-layer stacking 128Gb core will begin this year. As the official website of YMTC hasn't released news about mass production, it is still uncertain. Last news is in August, 2018, in which official website just refers to 32-layer 3D NAND flash memory in 2018.