See if Your Mainboard is Available to a Single Memory of 32GB RAM
See if Your Mainboard is Available to a Single Memory of 32GB RAM
How did a Single Memory of 32GB RAM Become Possible?
DDR4 32GB has been used since the ninth-generation of Conroe+Z390 chip groups were released. Gskill worked with Team ROG to research and develop a technology of double capacity which can be considered as the new generation of solution for memory when to keep abreast with the increasing capacity of computer systems. Each of its special memory module can carry over 32 DRAM IC which doubles the 16 IC carried by the average UDIMM with both sides. Therefore, the single RAM memory of 32GB is made possible by using the particle 8GbIC of Samsung.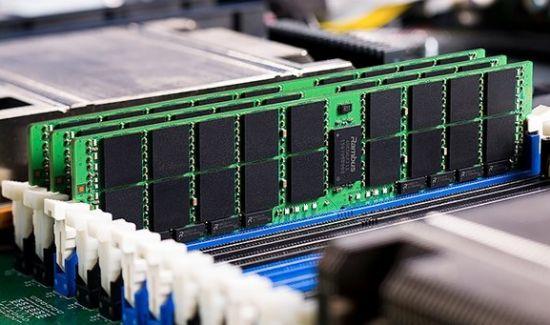 Particle 16Gb IC Makes Larger Capacity
Mass production of particle 16Gb IC carried out by Samsung and Micron made it easier for the availability of the single memory of 32GB RAM. Therefore, manufacturers rolled out a single memory of 32GB RAM using particle 16Gb RAM IC in 2019. Currently, Samsung and Micron have shipped memory particle 16Gb(2GB) in a large scale. Then memory modules of 32GB UDIMM were produced accordingly. Of course, other manufacturers of memory particles including Nan YA and Hynix also made their memory particle available to single memory of 32GB.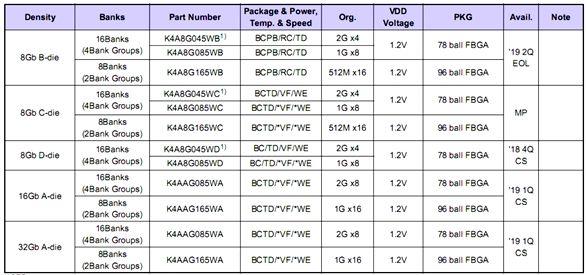 The Production List of Desktop Memory Particle of Samsung's DDR4
I need to explain Samsung's memory particles. A-Die and M-Die took the place of B-Die memory particle which was out of production, according to the latest product manual released by Samsung. The capacity of new particles becomes bigger with each registering 16Gb (2GB) and 32Gb (4GB). The highest capacity of a single particle can register 32GB. While that of B-Die is only 8Gb(1GB) with the highest of the single registering 16GB. A-Die and M-Die mainly differ in frequency which was not announced by them. And it remains unknown that whether they can break even or even surpass B-Die.
Samsung started to provide the desktop memory UDIMM of 32GB DRAM in the second quarter this year. This memory is only owned by Samsung temporarily, and it took other memory brands to get a number of particles of Samsung because servers are in great demand for new particles, which made particles of Samsung be applied to a little single memory of 32GB RAM on the current market.
How many kinds of single memory of 32GB RAM on the current market?
Quite a few manufacturers of memory module including Samsung, Gskill, InsightAcc, MicorSDH, Asgard, A-Data, Corsair, and Apacer declared that they used the single memory with 32GB of particle 16Gb IC. Different designs and particles were chosen in every production which also differ in prices.
The situation of several single declared RAM of 32GB
As we can see from the graph, memory particles of Micron and Samsung are used by most manufacturers. Different particles may be used in the 32GB RAM memory of Asgard and A-data of different batches, and they are subject to the market demand and how these manufacturers cooperate, verified the editor from manufacturers. Performance differences among memory can't be proved though they are not labelled.
The single RAM of 32GB of Samsung
In fact, Apacer, InsightAcc and MicroADH have shown the 32GB RAM single-layer memory (UDIMMs) during the computer show held in Taipei, while none of them used the 16Gb particle of Micron. Nevertheless, particles of Micron were not popular on the market. That was because the 32GB UDIMM memory (DDR4) of Samsung was updated on SuperBiz a year ago, but it remained in short supply. Amazingly, it can be bought after products of these brands went public successively. Their products were coded as M378A4G43MB1, using particle 16Gb M Die with frequency being 2666MHZ, time order being CL19 and voltage 1,2V. They are sold at $156.
Apacer used a single-layer design, which made its single memory of 32GB unique. As we all know, there are a lot of disadvantages of the double-layer design of memory. To begin with, PCB is too high to be compatible to some top-level air-cooling radiators. Secondly, it is hard to speed to the frequency or lower the time order due too the complex double-layer design. Players can allow this single-layer memory of 32GB to be more frequent at 1.35V when using it as long as they are willing to do so.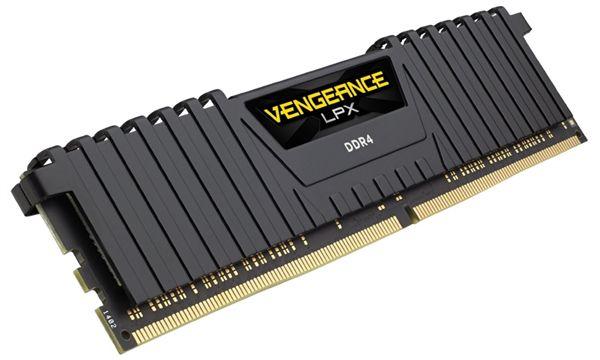 Memory series Vengeance LPX of Corsair
US Corsair enjoys the richest products of Vengeance LPX whose frequency is 2,400MHz, 2,666MHz, 3,000MHz and time order CL16. Voltages of the first two with 10-layer PCBs are 1.2V and 1.35V respectively. These products enjoy the same craft and quality of the Vengeance LPX series, compatible with most standard mainboards of DDR4 memory currently. Using cooling fins with pure aluminium, they are designed for high-performance hyperfrequency and is sold at about RMB 1,000.
Asgard provided Loki T2 of 2,666MHz, CL16 and 1.35V, W2 of 3,000MHz, CL16 and 1.35V. They are the two series of the single memory of 32GB RAM with cooling-pins.2,400MHz, CL17 and 1.2V, and 3,000MHz, CL16 and 1.35V, the two versions of A-Data, provide the performance support according to different application platforms. The frequency of the single listed memory of 32GB are mainly 1.2V, 2.666MHz and 1.35V, 3.00MHz, Different frequency meets different users' demand and different performance is available to different professional applications.
How does the mainboard support 32GB memory?
The platform Intel Z390 has been available to the single memory of 32GB, and MSI, ASUS and Gigabyte have declared to support it successively. The single-system oversized capacity of 128GB will be possible if the four slots are inserted. The single memory of 32GB has been available on the desktop fever platform of Intel. Coupled with the four-channel technology, the 32GB memory with eight memory makes 256GB DRAM.

Z390 Mainboard has Upgraded BIOS and was Available to Single Memory of 32GB RAM
AMD X570 series coming into the market this year has been available to the single memory of 32GB completely. So, it is effortless to produce incredible128GB DRAM memory now. Besides, how the AMD 500 series is available to the ECC memory is subject to the concrete situation. Operating platforms with bigger capacity can be created.
AMD X570 are available to the single memory of 32GB
How beneficial is the oversized memory?
Rich players are not bothered by the recent gloomy news of the mark-up of memory. It is fairly cool to chicly buy the memory with large capacity to upgrade your computer if you have enough budget. After all, the capacity will affect how long will it take you to make a vide and load games.
Using memory to simulate hard disks helps read games
You can improve the read speed by dividing the memory into 16GB and 32GB RAM to simulate hard disks and copying games if your computer has enough memory. This function is possible as long as the tool RAMDISK is used. Nevertheless, there is a pitfall of RAMDISK, namely, the bigger the hard disk is, the slower the system starts. It will take another two minutes to start the system if you simulate the hard disk of 26GB. Therefore, you can simulate before starting the system and then delete the hard disk.
Besides, memory with big capacity plays an essential roe in professional video making and application design. The application will account for the space of 27GB when it occupies 32GB RAM memory, leaving 5GB RAM (to prevent system failure when the memory is run out). And it will occupy 54GB RAM  when it upgrades by 64GB DRAM. But it takes you much shorter time to complete. 128GB DRAM easily becomes possible as the single memory of 32GB RAM makes its debut. Your application will work efficiently as they occupy much memory. That is to say, for professional applications, the larger the capacity, the better, so that they can work more quickly as they occupy much memory.
Last but not least, it makes it easier for users to make system with 128GB DRAM capacity because both intel 300 series and AMD 500 series are available to the single memory of 32GB RAM  now. More importantly, the single low-frequency 32GB RAM on the market are sold at about RMB1000 which can be afforded. You can plan now plan to create a system with large capacity.