The publication of SD 7.0 Standard: SD Express expands the capacity of memory card to 128TB
Now, a storage capacity of 128/256GB has become a necessary option for many flagship smartphones. Some manufacturers even mark the words "maximum support for 2TB microSD memory cards." on some devices that support storage expansion. In the rapidly changing technology industry, standards are often developed in advance. Now the SD association has announced the latest "SD Express" standard, which straightly raise the maximum capacity of memory cards to 128TB.
    SD Express will initially be used on SDHC/SDXC/SDUC memory cards.
    In addition to the maximum capacity of 128TB, SD Express brings a continuous data transmitting rate of up to 985MB/s.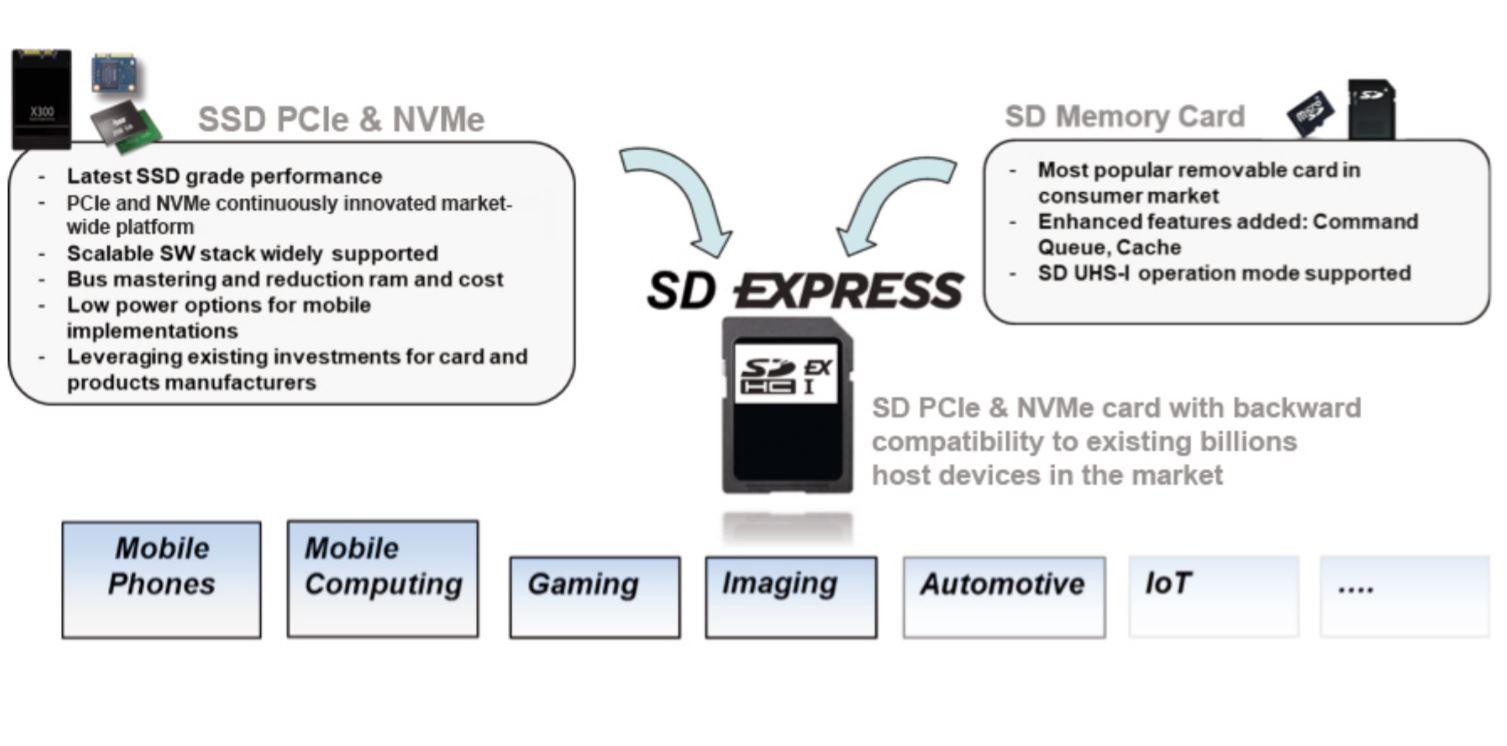 I
t
is
 worth
mentioning
that
 SD E
xpress
adds
 PCI E
xpress
and
 NVM
e
interface
 as part of the SD 7.0 standard,
to
support
these
applications
of
requiring
high
speed
and
enough
capacity
, such as
the
recording
and
playback
of
 8K
video
, 360
°
panoramic
camera
,
loT
devices
,
mobile
computing
devices
,
automobiles
,
and
unmanned
aerial
vehicles
(
U
AV)
.
In contrast, in the previous version (SD 6.0 standard), the maximum capacity of storage was defined as 2TB and the maximum continuous data transfer rate was 624 MB/s.
But SD Express gives a significant
improvement
 to data and covers a variety of card shapes,
maybe
 large
or
 small -- such as SDUC, SDXC, and SDHC -- and provides backward compatibility for current devices.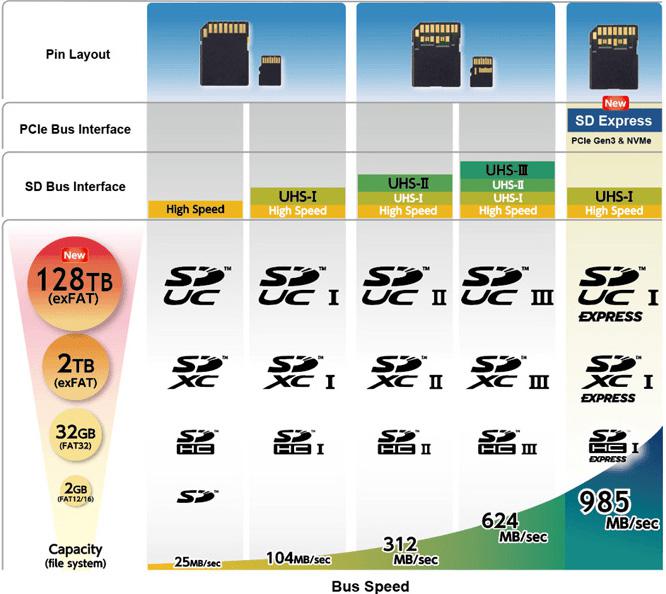 SD Express adopts the popular PCIe (3.0) and NVMe (v1.3) interface to provide faster transmission rates.
    It's a wise decision, because both protocols are widely used in current industry, which makes a compelling choice for all types of devices.
    The president of SDA said:
    SD Express gives us a new level of memory card and a faster protocol that allows cards to be used as a removable solid-state drive (SSD).
    The revolutionary innovation of the SD 7.0 standard could meet the upcoming requirements of applications, which extremely desire for speed and capacity.