2018 profits of memory manufactuers double while their days have passed this year with a half investment


Memory manufacturers have a lot of bad news these days, no matter Samsung or SK Hynix even Micron is pressured in Q4 performance due to memory price reduction, whose profits will sharply decline. However, as accumulation of first three quarters high profits, memory manufacturers still have a good time. The fourth largest memory manufacturer, Nanya, releases annual operating result earlier. Its revenue is $2.75 billion with a 54% YoY growth and gross margin is 55%. Operating profits double than a year ago while net profits decrease by 2.3%. Considering memory will turn into bear market from bull market in 2019, Nanya's capital expenditure will reduce more than 50% to $3.2 hundred million from $6.6 hundred million in last year.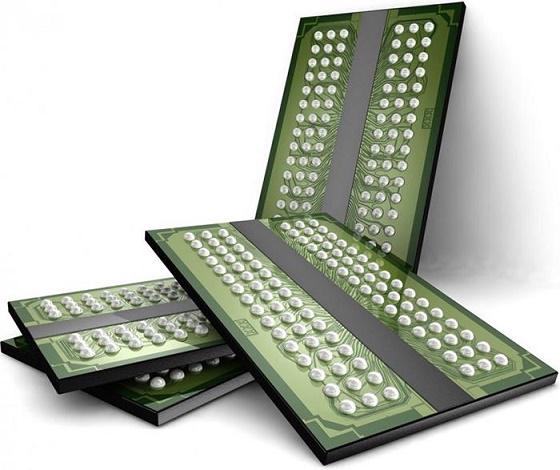 Samsung, SK Hynix and Micron are top three companies in global DRAM market. They almost account for 95% of global market shares, and the rest is Taiwan manufacturers including Nanya, Wingong, Powerchip and so on, of whom Nanys holds 2.8% shares of last Q3, its quarterly revenue is about $8 hundred million.
Due to memory price reduction of last Q4, Nanya's revenue falls between October and December. Nanya's consolidated revenue in December is $1.567 hundred million, which reduces by 10.6% compared with November and slumps by 18.9% compared with same period of last year, which sets a new low since October, 2017.
Nanya benefits from memory price rising of first three quarters all year round, so there is a surge in performance of 2018. Annual consolidated revenue is up to $2.75 billion with a 54.3% YoY growth. Although 55% gross margin is not as high as 60-70% of companies like Samsung and SK Hynix, it has a surge compared with 44.8% gross margin of 2017, which drives operating margin up to 46.5% from 34.2%.
Nanya's operating margin of last year reaches $1.277 billion, which increases by 100% compared with $6 hundred million of 2017 while net profit reduces by 2.3%.
Nanya will also cut memory investment for deep price cut of memory in 2019, which has reduced since last Q4. The memory investment of 2018 cuts to $6.8 hundred million from $7.8 hundred million as expected. Meanwhile, its investment of 2019 cuts to $3.2 hundred million with a 50% decline.