AMD 7nm chip has a foundry and three OSAT companies including a mainland company.
As GF quitting development and production of 7nm process, TSMC has become the biggest winner of global 7nm chip foundries. What's more, AMD announced that it would give all 7nm wafer capacity to TSMC. The 7nm Vega, 7nm Rome processor and 7nm Ryzen processor are relying on 7nm process foundry of TSMC at present. Wafer foundry is a vital process of chip producing followed by packaging and testing serverce. AMD has three suppliers for 7nm chips, TFME is one of OAST manufacturers of AMD 7nm chips besides TSMC and SPIL.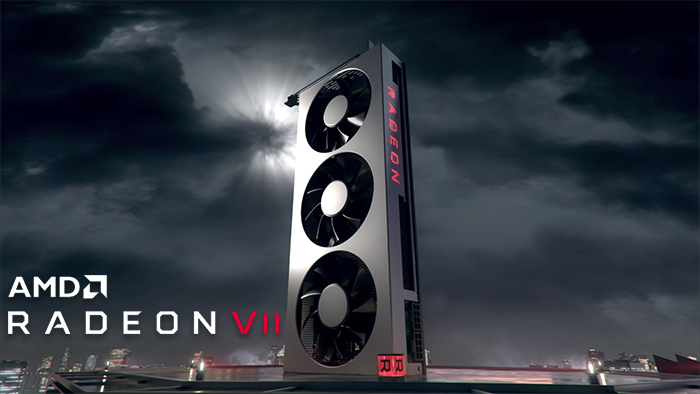 As being released on CES three business lines, AMD consumer Rome processor, server-class EPYC processor and Radeon GPU, meet 7nm node. 7nm chip order of AMD just relys on 7nm process of TSMC due to the exit of GF. Many players consider it is good for AMD when the official announcement came out last year. After all, poor performance of GF makes it to be doubted on mass production in 7nm foundry. Totally relying on one supplier risker than others for AMD, but it has no choice on 7nm chip foundry.
Packaging and testing are after foundry. There are at least three suppliers for beakend processes. According to Digitimes industry sources, TSMC, SPIL and TMFE are three suppliers of AMD 7nm chips. TSMC, one of them, uses CoWoS chip packaging technology to packaging and testing 7nm data center processor of AMD, which is also called EPYC Rome chip.
SPIL and TMFE are OSAT partners of AMD 7nm desktop, mobile CPU and GPU. Briely, division of three companies is packaging and testing EPYC series by TSMC, producing 7nm CPU by SPIL and producing GPU by TMFE.
TMFE which sets up in 1997 is public in 2007. Its headquarters is in Chonchuan District, Nantong City, Jiangsu Province, which has six production bases, headquarters fab, TMFE in Nantong, TMFE in Hefei, TF-AMD in Suzhou, TF AMD Microelectronics (Penang) Sdn. Bhd.(TF-AMD Penang) and TMFE in Xiamen.
Cooperation between them and AMD is because of purchasing AMD OSAT in Suzhou and Penang, Malaysia. Selling 85% shares of TF-AMD in Suzhou and TF-AMD in Penang is the reason why it get a major account, AMD. According to TFME's earlier, they have the matched ability to AMD 7nm packaging and testing products, which will have a substantial growth.