As DRAM prices falling, the world's NO.4 memory manufacturer has a slump in December


Memory prices reduction is a big event in 2018. DRAM keeps rising from the middle of 2016 and finally begins to fall since Q4 of 2018, with about 10% of contract price decline in Q4. The whole year performance of 2018 is great for DRAM manufacturers, however, last two months' performance is not optimistic. The world's fourth largest memory chip supplier, Nanya Technology, has a $157 million consolidated revenue of last December, with a 10.6% decline compared with last quarter and a 18.9% reduction compared with last year, which set a record low of last 15 months.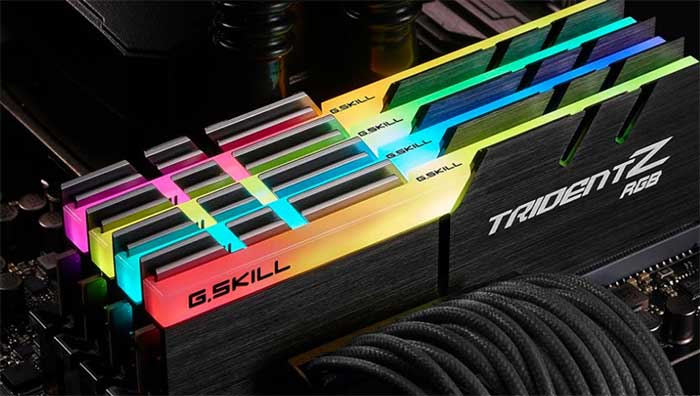 Samsung, SK Hynix and Micron are three gaints in global DRAM chip market, who take about 95% global shares. The rest part is mainly held by Taiwan manufacturers such as Nanya, Winbong and Powerchip. Nanya holds 2.8% shares in Q3 of last year with a $8 hundred million quarterly revenue.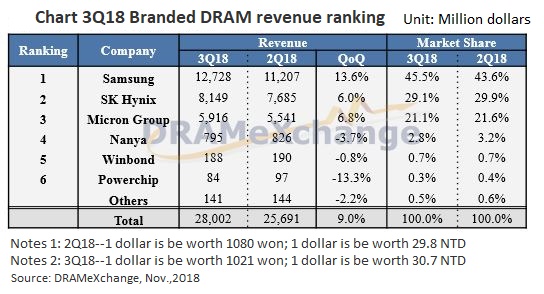 Nanya DRAM particles is most common in SSD cache and OEM market. It is targeted at low-end which is relative to Nanya's technology. Three gaints who realized mass production of 20nm DRAM chips in 2017, are now turning into 1X even 1Ynm process. However, Nanya still produces 30nm-memory products with a small minority of 20nm capacity, which is predicted to exceed the former after Q2 of this year.
Price reduction of memory chip will have adverse effect on Nanya's performance, which has a $157 million consolidated revenue of last year, with a 10.6% decline compared with last November and a 18.9% decline compared with last year, which sets a lowest record since October, 2017.
As it is said, memory manufacturers still earns profits due to 10-month cumulative effects. Nanya has $5.5 hundred million quarterly revenue in last Q4, which decreases by 30.4% compared with last quarter but increases by 1.1% compared with last year, so its whole year revenue still reaches $2.75 billion with a 54.3% surge.