ASML supplier is caught in a fire and delivery of EUV lithography machines will be delayed early next year.
Recently, what is exciting is that the Chinese Academy of Sciences has successfully developed a UV super-resolution lithography machine. The highest line width resolution of a single exposure can reach 22 nm by using 365nm wavelength, which is remarkable in lithography machine, achieving the extreme of SP surface plasma ultra-diffraction lithography machine with only $1.5-$3.0 million. However, SP lithography machine of the Chinese Academy of Sciences is not a substitute for ASML lithography machine due to different usage when ASML lithography machine is still indispensable to wafer factory manufacturing semiconductor chip. Today, TSMC, Samsung and other companies are alarmed, because ASML lithography delivery encounters problems. ASML suppliers Prodrive caught in a fire, resulting in the destruction of some production lines and inventory, will affect the ASML lithography delivery date in early 2019 but not this year.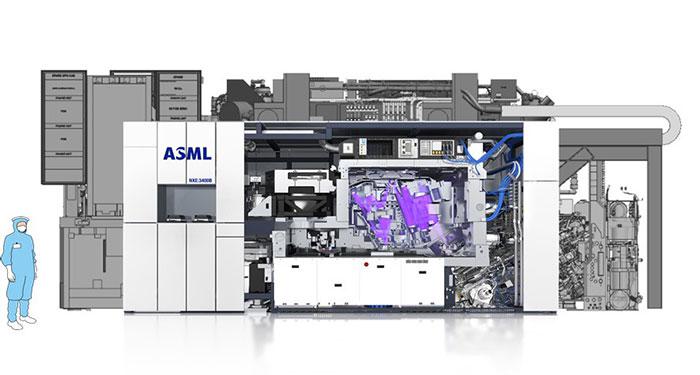 ASML announced on Monday that its supplier, Prodrive, had been hit by a fire on last Saturday, destroying parts of Prodrive's production lines and inventory, and that ASML was looking for other sources of supply and helping Prodrive restart production as soon as possible, according to Reuters. "We hope Prodrive's management and employees to go well in restoring production and will support them as much as possible,"Peter Wennink, ASML's chief executive and president, said in a statement."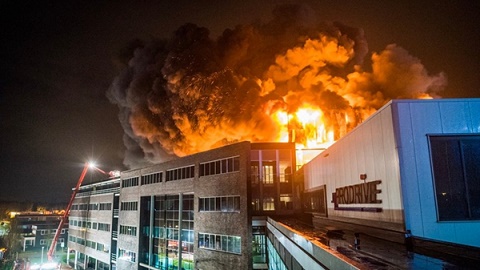 The supplier damage to production capacity and inventory caused by a fire will also have an impact on ASML lithography delivery. ASML said there would be no change in the delivery this year and would take several weeks to assess the overall impact of the crisis on their business. Subsequently, the ASML updated statement stressed that although the order delivery in 2018 is not a problem, the delivery of early 2019 will be delayed. How long the delay has not been reported.
According to ASML's earlier earnings report, ASML shipped 5 EUV lithography machine in Q3 and 7 EUV lithography machine in Q2, expecting to Q4 shipment of 6 EUV lithography machine. The number of annual shipments will reach 18 while the shipment of EUV lithography machine in 2019 is expected 30.
In addition to Samsung, TSMC and Intel, ASML large customers of EUV lithography machine consist of SMIC. SMIC ordered a EUV lithography machine this year, which is expected to be delivered early next year. Since SMIC using EUV lithography machine is mainly used for technology research and development, there is no demand for mass production of EUV in a short time. Therefore, delayed delivery has little impact on SMIC.
By comparison, delayed delivery in early 2019 has a greater impact on TSMC and Samsung, although it also depended on how much ASML is affected by the Prodrive fire, and the current specific disaster losses had not yet been known.