Dutch lithography machine gaint ASML: it is optimistic of exports to China due to its strong demand
Dutch lithography machine gaint ASML released its fourth quarter full-year results of 2018 earlier. There is a strong demand for its products from China so export to China is optimistic said by Peter Wennink, the CEO of ASML in declaration. As the only supplier of world's most advanced EUV lithography machine, ASML once banned high-end lithography machine to China because of U.S.-led Wassenaar Arrangement, which blocks development of chip manufacturing in China. This situation will change in this year.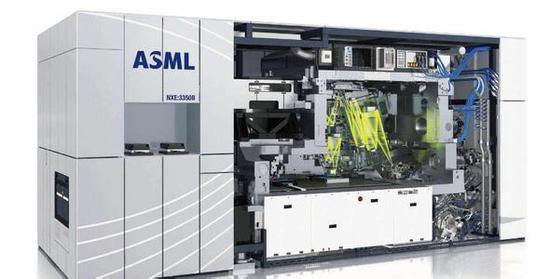 Chinese chip manufacturer, SIMC, has ordered a most advanced EUV lithography machine costing $1.2 hundred million form ASML, which will be delivered by Nikkei Asian Review in early 2019.
ASML EUV lithography machine
Net sales of ASML in last fourth quarter is 3.1 billion euros. Net profit is 7.88 hundred million euros and gross margin is 44.3%. Annual net sales of last year is 10.9 billion euros and annual net profit is 2.6 billion euros.
ASML said it has signed MOU with Nikon to solve patent dispute between them. The patent dispute is predicted to have a 1.31 hundred million nagative impact on gross margin of last year.
Meanwhile, one of ASML's electronic component supplier caught a fire last year, which would have a 3 hundrend million impact on its first quarter sales. The infulence will be offset in the second quarter. And it will be fully recovered in the second half of this year.
A supplier of ASML caught a fire in December, 2018.
"Q4 sales of last year is higher than expected when both sales and profits set a new annual record. Our company has made a great achievement in technical innovation in last year which will drive growth of next several years."said by Wennink.
In addition, ASML get 5 EUV orders in the fourth quarter of 2018. The demand of EUV system is up to 30, so chips developed by lithography machine of ASML EUV is predicted to be released to consumers and businesses in 2019.
"Our clients respond to end-market demand slowdown at the end of last fourth quarter, so part of lithography equipment deliver will be put off from the first half to second half of 2019, in order to balance supply and demand. "said by Wennink.
What's more, EUV and immersion system demand will be driven by heavy investment in most advanced node technology transition and production capacity from client. Logic chips dapartment is predicted to be growth engine.
Significantly, "There is a strong demand in China, so export to it is optimistic."emphasized by the CEO.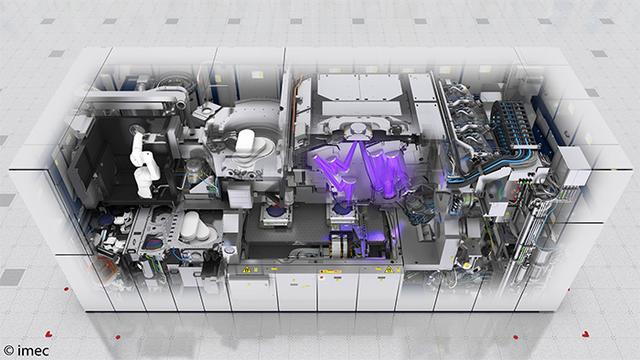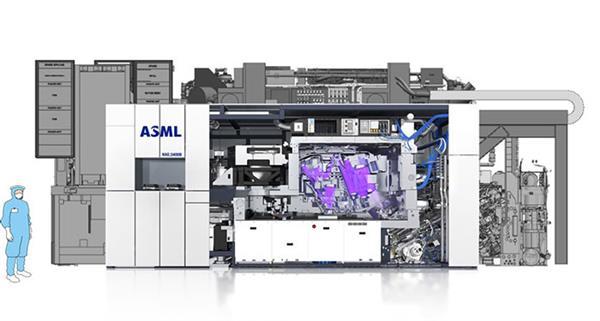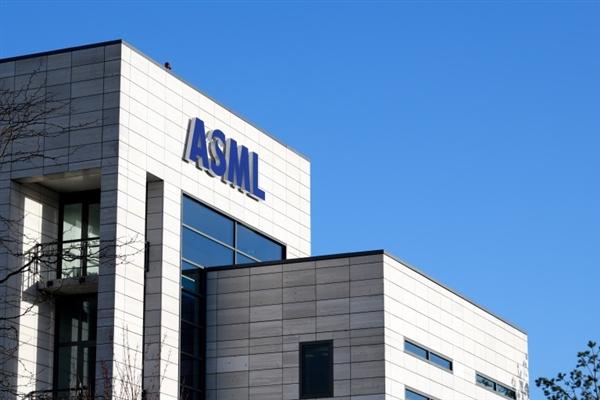 ASML "monopolizes"EUV lithography machine
Lithography machine is one of semiconductor manufacturing core equipment, where ASML is a inductrial leader. 2017 ASML revenue accounts for 87.4%, which is higher than second-place Nikon by 75.1%(with 10.3%), according to data from a market research analyst, TIN.
ASML has monopoly on EUV lithography machine, who is the only company to produce EUV lithography machine around the world. EUV lithography machine is only machine to produce 7nm-below process as most advanced chip manufacturing equipment, which is also called as "new star to break through Moore's Law".
Samsung and TSMC are competing for 7nm process chips at present, both of whom order ASML EUV lithography machine. SMIC also announced get into 7nm process research and development in March, 2017.
The CEO of SMIC, Zhao Haijun said in a telephone conference in last May that they will increse capital expenditure from $1.9 billion to $2.3 billion in advanced process development, equipment cost and capacity expansion.
According to Nikkei Asian Review news in the same month, SMIC has ordered a most advanced EUV lithography from ASML which will be delivered at the beginning of 2019. As a result, SMIC spends $1.2 hundred billion which is equivalent to net margin of 2017($1.264 hundred million).
Although SMIC falls behind Samsung and TSMC by two or three generations. What's more, it still struggles in 28nm and 14nm process. However, SMIC's action to buy an EUV lithograghy machine for the frist time shows China's determination on self-directed semiconductor manufacturing.
SMIC staff in Shanghai fab
Wassenaar Arrangement blocks Chinese high-tech international cooperation
The full name of Wassenaar Arrangement above is The Wassenaar Arrangement on Export Controls for Conventional Arms and Dual-Use Good and Technologies, which is an international organization for controlling conventional arms and high-tech trade which set up in 1996, after COCOM dissolved by major industrial equipment and weapon manufacturing countries.
There are 33 members of Wassenaar Arrangement without China, which aims at preventing key technologies and components from runing off.
Remarkably, although the agreement permits members to control their own technologies export, their export decision on key technologies are affected by America in fact.
Limited by the agreement, China can't get latest foreign technologies in chip design and manufacturing of semiconductor.
ASML spokesman replied that they treated all clients including China fairly and equally after the Nikkei Asian Review news. What's more, selling EUV lithography machine didn't violate rules of Wassenaar Arrangement.
ASML interact with Chinese market frequently in recent years. Besides SMIC, its clients including Hua Hong Semiconductor, YMTC, Hefei Changxin, Intel Dalian, SK Hynix Xi'an and Fujian Jinhua. Chinese market accounts for 20% of ASML's revenue in the first half of 2018.
ASML lithography equipment soled to YMTC will arrived Wuhan in May, 2018.