First cheap 4TB Samsung QLC flash memory, SSD 860 QVO, releases in advance
At the beginning of August, a NAND flash memory gaint, Samsung announced the first consumer QLC SSD in the industry. It has SATA interface and a maximum 4TB capacity, using fourth generation V-NAND and 64-layer 3D stacking. Single chip capacity reaches 1TB(128GB).
Samsung firstly announced QLC SSD in the Technical Conference in last month, including two series of 860 QVO(2.5 inch SATA), 980 QVO(M.2 NVMe).
According to Samsung, QVO represents "Quality and Value Optimized", in other words, higher quality and lower prices compared with QLC flash memory.
Many of online retailers in France and Italy shelf Samsung 860 QVO in advance, and give specification and prices. It is predicted to sell in December.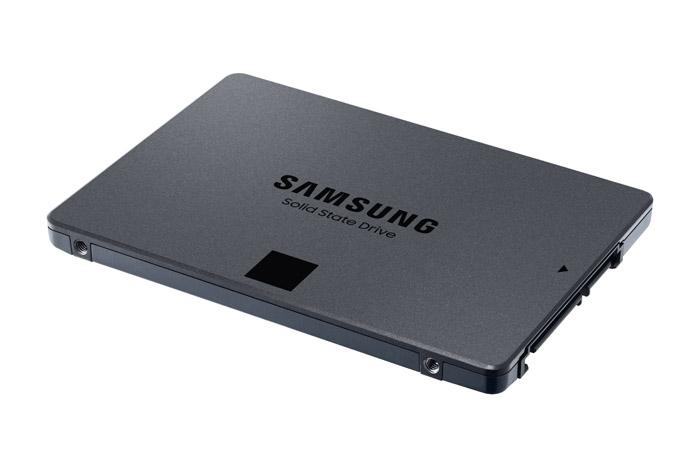 860 QVO is standard 2.5 inches SATA hard disk, with three types of capacity including 1TB, 2TB and 4TB. The storage density of QLC is reflected with standard performance: The highest sustained read/write speed reaches 550MB/s and 520MB/s, and the highest random access are 96000 IOPS and 89000 IOPS.
The not including tax prices gived by European online tailer are $134, $257.7 and $515.4, respectively, plussing 19% tax are about $160, $308 and $616, which is so far below 860 EVO series with same capacity of $182, $433 and $969.
860 EVO SATA 1/2/4TB prices are $188/$318/$838 and 860 PRO SATA 1/2TB prices are $289 and $606.
The era of low price and large capacity SSD will begin. QLC is fair and the HDD is facing a problem.