How will Apple benefit from the plummet of NAND flash prices?
According of foreign media reports on November 8, Apple is now the major consumer of memory chips. 2.17 hundred million phones sailed by Apple in fiscal 2018 mostly carry DRAM chips and NAND flash chips.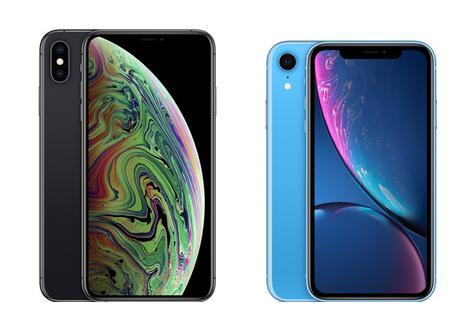 Other Apple production lines also use DRAM and NAND, such as, iPad, Mac, Apple Watch and Apple TV. Due to the extensive use of memory chips in many production lines of Apple, its gross margin(and overall profitability) rests with market conditions of both two the memory chips. High prices of memory chips may affect Apples gross margin, and the falls may benefits it on the contrary.
At a recent earnings calling of Apple, an analyst, Katy Huberty, asked the CFO of Apple, Luca Maestry, "NAND prices plummet in the first quarter of September. Why is there little profit rising of whole Apple?"
Maestry said from the beginning, Apple will "gain some advantage from common bulk commodity especially memory chips". In other words, if everything keep constant, Apple's gross margin will rise from 38.3% of last quarter to 38.6% this quarter.
It doesn't seem to be a great leap, considering Apple's next quarterly revenue will be in range from $89 billion to $93 billion. At the midpoint($91 billion) of this range, the improvement of gross margin about memory will be equal to pretax profit, $2.73 hundred million, which is a big fortune.
What is the bad news?

Apple's current quarter forecast is that the gross margin will be in the range of between 38% and 38.5%, which is lower than the situation when memory is strong and other factors keep the same. Apparently, Apple is facing hindrance of gross margin in other aspects.
Maestry provides insights to investor about the reason why Apple's quarterly gross margin guide doesn't getting better.
Maestry explains that apart from the favourable factor of memory, Apple will "benefits from lever and it is the seasonal characteristic of December". It means that there will be more shipment of Apple than last quarter, and it will apportion fixed production cost into larger sales infrastructure, in order to improve its quarterly gross margin.
However, Maestry said, "Currency weakens against the dollar and it is predicted that foreign exchange impacts on gross margin will be 90 basis points respectively."
As a result, foreign exchange volatility is more than counteracting good news of bulk commodity.
In addition, Maestry said that Apple's "cost structure is higher, we have launched lots of new products as I said."
Even more remarkably, Maestry said on the earnings call in May, "Generally when we make new production launches, its cost structure is higher than the products to be replaced." The good new is that Maestry explained although "it is the problem every time when new product launches. And as the time goes by, we have a good record and history in reducing cost structure."