Memory prices have increased by 23% in two weeks-Samsung intend to build a hydrogen fluoride plant in South Korea
As Japan began to control the export of fluoro polyimide, photoresist and hydrogen fluoride to South Korea in the beginning of this month, the tendency of memory prices dropping for 3 months are starting to blur. Two of these three materials will affect the production of semiconductor chips. Samsung, SK hynix and other Korean companies rely on this material Japanese supplied.
The impact of the trade war between Japan and South Korea is so great that the price of 8GB DRAM has increased by 23% since July. According to DRAMeXchange, spot prices for 8GB DDR4 granules closed at $3.74 at the end of last week, which is up 14% from last week and 23% from July 5. It is on July 4th that Japan launched export controls to Korea formally while memory price begins to rise accordingly on 5th.
South Korea's Samsung and SK hynix, the two major semiconductor companies, they won 75% DRAM and 40% NAND supply in the world. While Japan restricted chemical materials semiconductor production required, for which Samsung and SK hynix rely heavily on Japanese imports. It is said that South Korea only has a month's supply of hydrogen fluoride, so it is not surprising that memory and flash memory are increasing.
In this condition, how to guarantee production of memory and flash memory chips is the most important issue for Samsung.
In fact, there had been rumors that Samsung might expand its U.S. factories to cope with Japan's export restrictions. After all, the only restricted area is South Korea but overseas factories will not be restricted. The issue was part of the U.S. President's planned investment talks during his visit to South Korea, though no results were announced.
Having denied the rumors, Samsung expresses that it will not expand its factories in the United States at the moment. They don't think that expanding capacity in US is solution to Japan's export restrictions while preferring to establish their own high purity hydrogen fluoride production facilities in South Korea.
High-purity hydrogen fluoride is an important material for semiconductor manufacturing, which is used in more than 50 processes out of more than 700 to clean or etch wafers and equipment. At present, South Korean companies mainly rely on Japanese companies for supply. Don't forget that Samsung is a huge conglomerate, which includes not only semiconductors, mobile phones, power plants but also heavy industries. Of course, this also shows that the contradiction between Japan and South Korea may not be solved so quickly.
Most of Samsung's semiconductor factories are located in the local. Without the supply of raw materials, these factories can not produce at full capacity. If establish their own high purity hydrogen fluoride facilities in South Korea, so they will not be strangled by others.
However, this factory cannot be built in a day. How is Samsung going to solve the problem of chemical raw materials before the plant is built?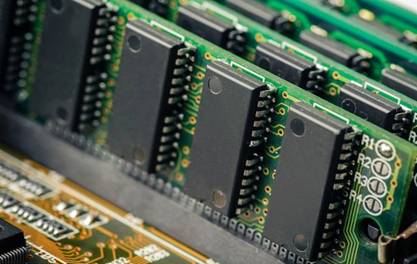 Related Articles: