Players who are afraid of TLC and QLC need to notice!1.6 TB Micron MLC flash memory hard disk with 30W energy consumption is coming.
2018 is the starting year of QLC flash memory. Samsung, Micron technology, TOSHIBA, Western Digital, Intel will introduce QLC hard disk of flash memory this year, coupled with the current mainstream. The TLC and QLC flash memory, which many rivals are dissatisfied with, will soon become the absolute main force in the market. As a result, SLC hard disk almost disappeared, and MLC hard disk is also becoming less and less. If you really want to buy MLC, you can consider the NVMe hard disk of Micron 9100 series, the original 16nm MLC flash memory with 1.6TB capacity, but it has a high energy consumption. Have you ever used an SSD with 30W power consumption like it?
The PCWatach sub-station reported that Japanese merchants were selling NVMe hard disks of Micron 9100 series, exactly the 9100 Pro in 9100 series, which is based on U.2 interface of 2.5 inch, and the other series was 9100 Max, which is based on PCIe slot of HHHL standard.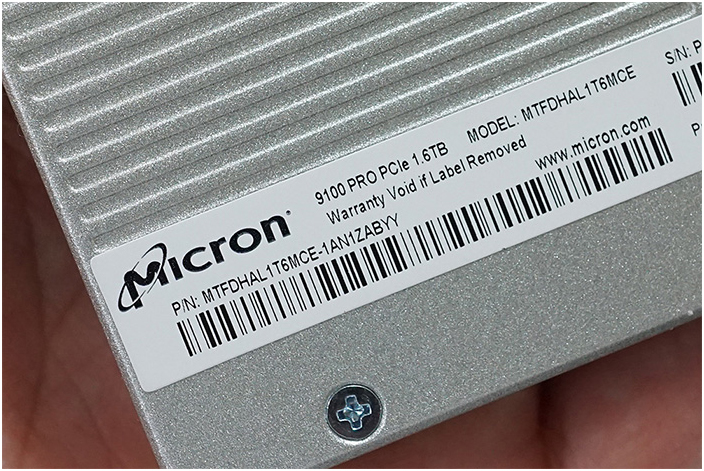 The capacity of Micron 9100 Pro series SSD hard disk covers 800GB, 1.6TB and 3.2TB. The 1.6TB model is now on sale, which uses 16 nm MLC flash memory.
Exactly, it is 2D NAND flash memory, which appeared few years ago, but the performance indicators are good. Read speed is 3.0GB/s, write speed is 2.0GB/s, with randomly read of 750K IOPS and write of 300K IOPS. The performance is still not out of date, and there is no need to worry its reliability. 9100 Pro hard disk of 1.6TB version can reach a data life of up to 4.8PB TBW. With such a long data lifespan, it's almost impossible to write it die.
However, the energy consumption of this product is not low. Technological materials of Micron technology show 7W is standby energy consumption, consumption of some specific models can reach 20W or 25W, the highest is 30W, Anyway, it is unfit for notebook, because its power consumption is higher than the processor. If used in a desktop machine, the energy consumption of 30W is not big problem, but user need to pay attention to the heat dissipation.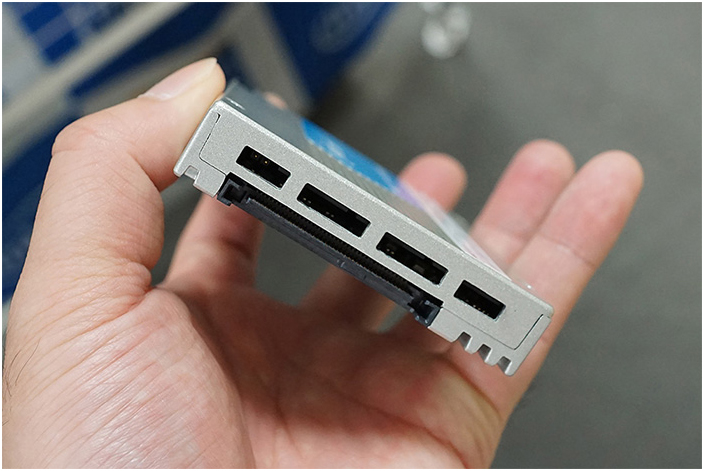 The price of 1.6TB Micron 9100 Pro hard disk is 112,800 yen without tax. Including tax, the price is 12,1824 yen, which is equal to 7,579 yuan.