Q3 retained profits of Seagate increase by 149%, and HDD hard disk shipment also increased
As the Q3 financial report released by Western Digital at the end of last month, the revenue of NAND business finally exceeds HDD business. However, the gross margin of NAND slides due to hard haggle. Compared with Western Digital,  Seagete is still focus on HDD. According to its Q1 report of 2019, HDD occupies $2.8 billion earnings of $2.991 billion, which increases 14% than same month of last year. The capacity of hard disk shipment reaches 98.8EB, with a 41% increase than a year ago. And the net profit is $4.5 hundred million, with a 149% surge than a year earlier.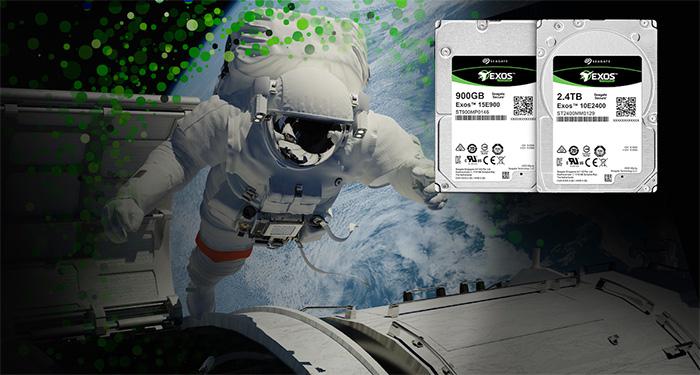 Up to the first quarter on September 28 in fiscal 2019, Western Digital revenue is $2.991 billion, which increased 14% than the same month of last year and increased 5.5% from previous month. Its gross margin approaches 30.5% and net profit is $4.5 hundred million, with a 149% surge. Looking at financial data, although the revenue scale of Western Digital is far more larger than Seagate, Seagate's situation in season is better than Western Digital, and its gross profit is fair and revenue holds steady. Meanwhile, Western Digital's revenue approaches $50.3 hundred million with net profit is only $5.11 hundred million.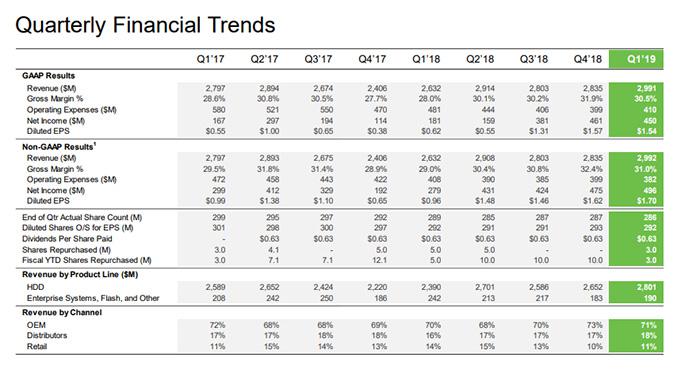 HDD has most shares of Seagate
'
 s business, HDD business occupies $28.01 hundred million among $29.91 hundred million in season, while flash memory business is only insignificant $1.9 hundred million.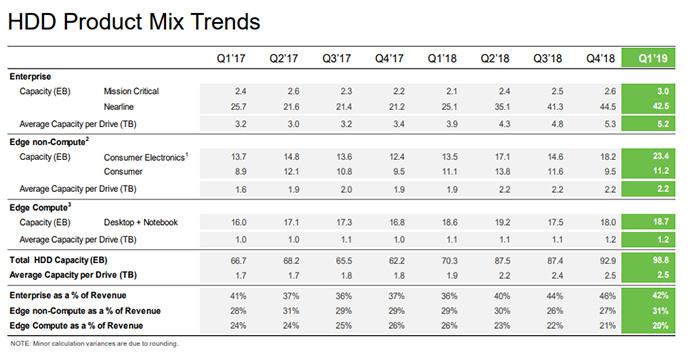 Seagate doesn
'
t publish specific HDD sales long ago, but total capacity of hard disk shipment in season approaches 98.8EB, average capacity is 2.5TB, which is 70.3EB in total the same period of last year, and average capacity is 1.9TB. The HDD shipment amount in season is 39.5 million in conversion, and it is 37 million. The shipment in this season increases, and shipment in last season is 37.16 million, which increase compared same month of last year and previous month.
In comparison, Western
'
s Q3 shipment of HDD is 34.10 million this year, which declines 8.1 million than the same time of last year. Thus, the missing share is absorbed by Seatage.