Samsung 860 QVO SSD is behind HDD in some aspects of its performance test
Samsung released its first QLC SSD 860 QVO this week, whose capacity was 1TB or higher. Its selling price is cheaper than TLC flash memory 860 EVO being used now. The QLC flash memory SSD is presumably high-profile which has the potential to replace HDD to become warehouse disk.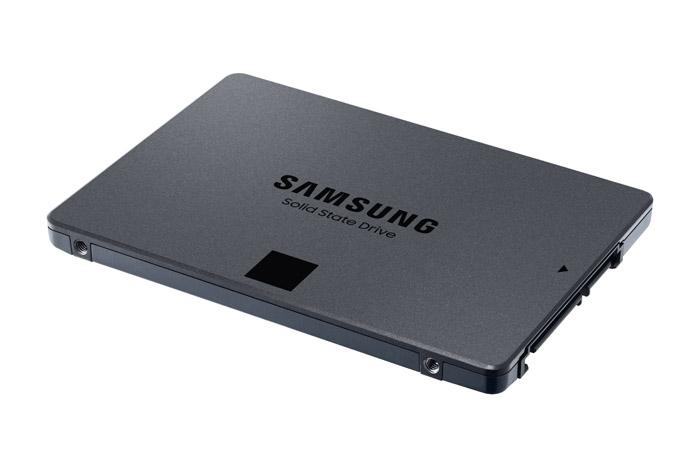 As the evaluation of Samsung 860 QVO 1TB and 4TB made by anandtech is too long, we simplify it.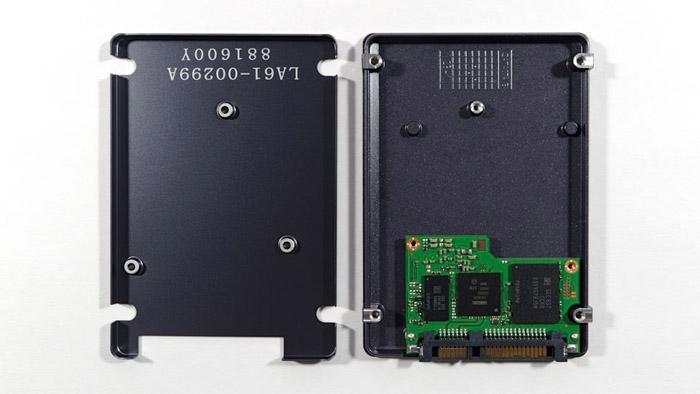 There is a tiny PCB after Samsung 860 QVO 1TB has been taken apart. Although there are many SSDs like this, 1TB SSD in this size is rare which is the same with 2TB 860 QVO. The 4TB length is extended.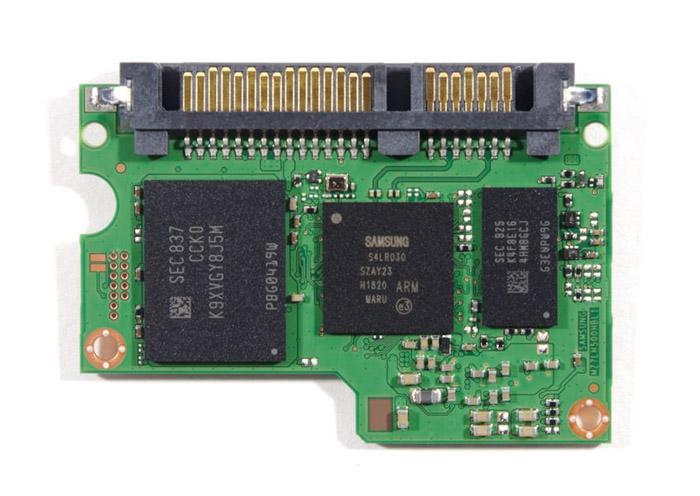 There are 64-layer 3D QLC flash memory, MJX master and 1GB LPDDR4 cache of Samsung from left to right. The QLC flash memory with 1TB capacity has a superhigh memory density.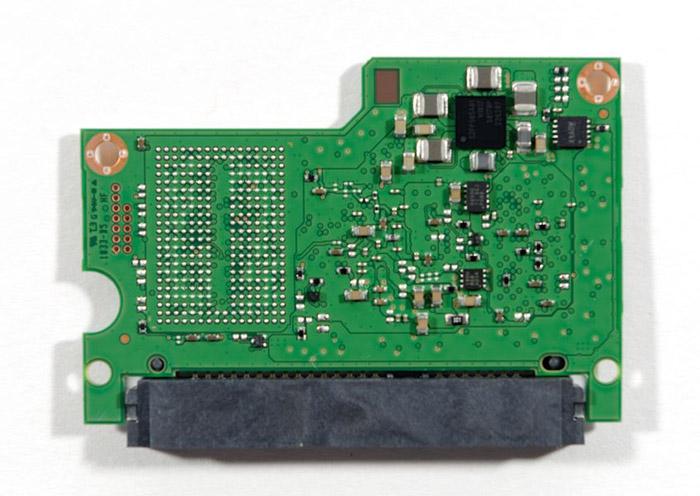 Back of PCB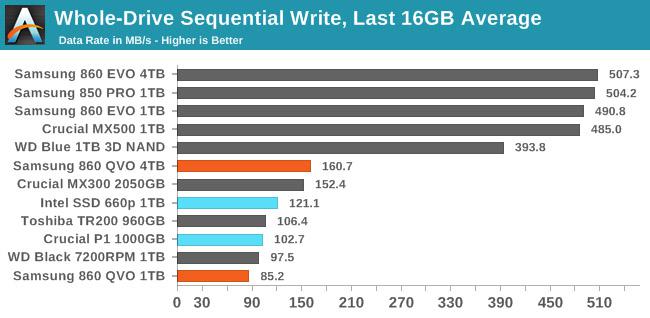 According to the official released by Samsung, the speed of 1TB 860 QVO in QLC write mode is only 80MB/s, which of 2TB and 4TB is 160MB/s. The DWPD results are similar to official. When SLC Cache runs out, the writing speed of 860 QVO 1TB is lower than 7200 rpm HDD if only 42GB SLC Cache runs out at the same time.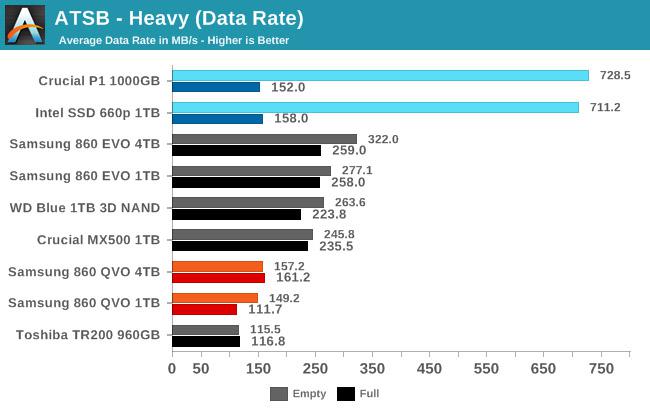 The average data speed almost cuts half compared with 860 EVO in reloading playback test.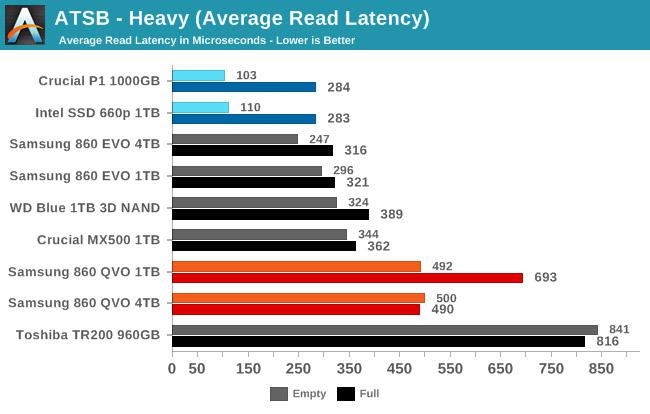 The average time delay of reading in reloading playback test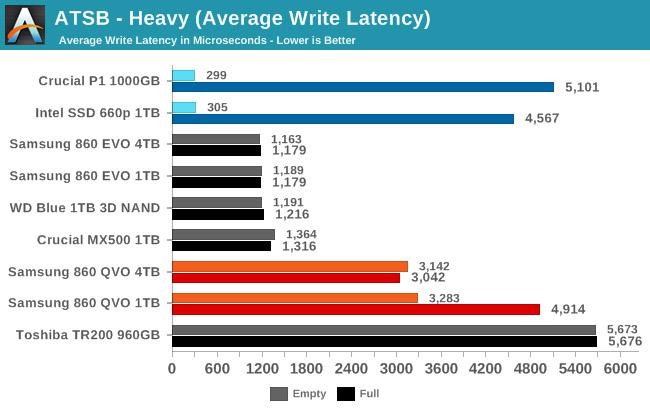 The average time delay of writing in reloading playback test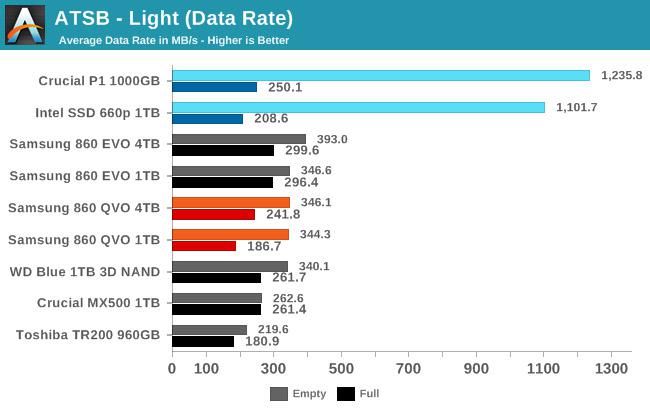 Empty disk data speed is similar to 860 EVO while which of full disk has an obvious gap in light load playback test.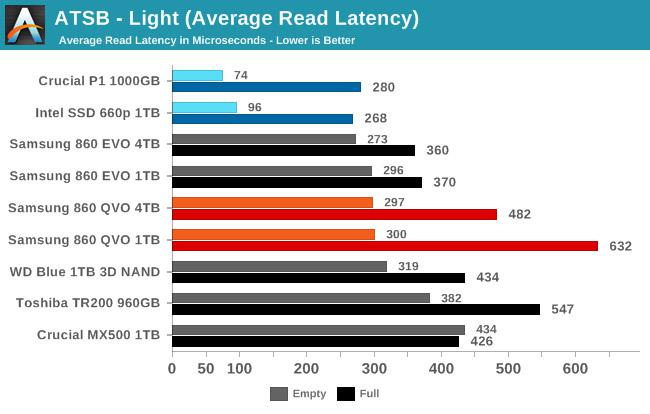 The time delay of reading in light load test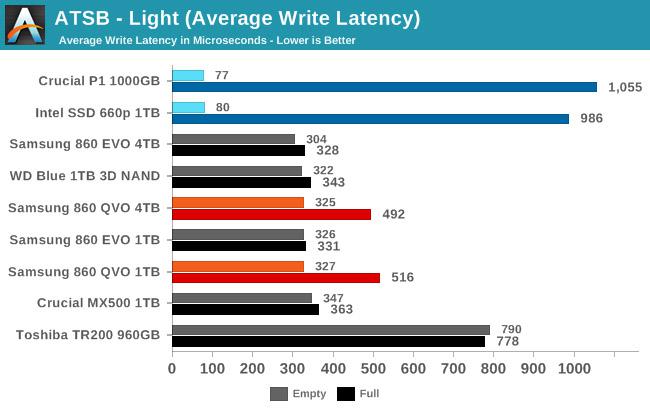 The time delay of writing in light load playback test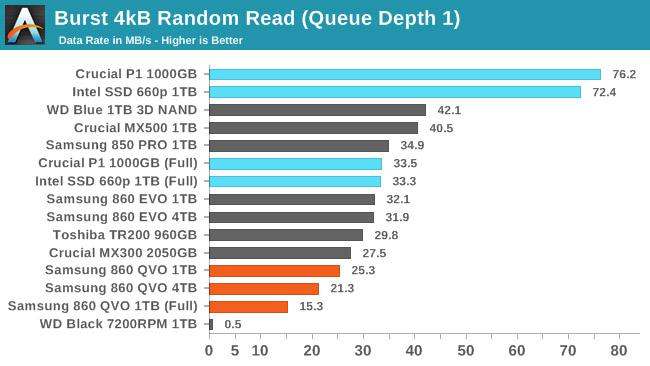 The 4K QD1 random access performance of 860 QVO obviously drops in full disk.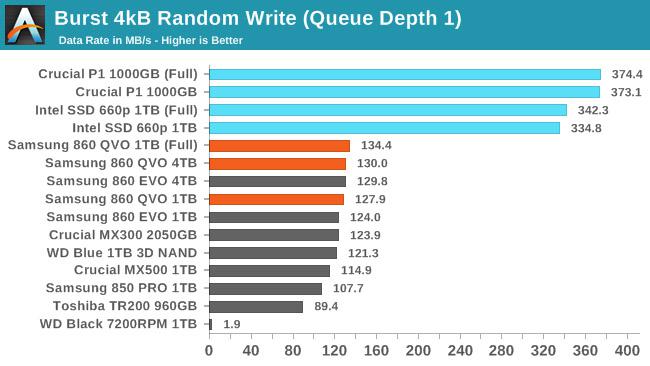 4K QD1 random write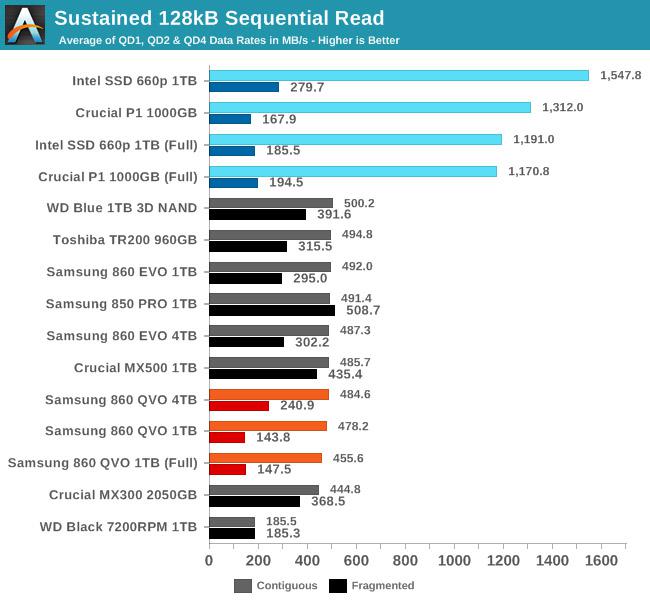 The read speed of sequential files is better than fragmentary files while which of 1TB is behind HDD in continuous read test.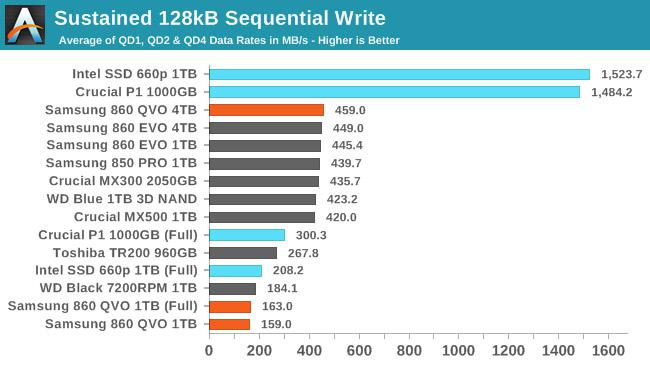 The continuous write speed slumps which is lower than HDD because the file size exceeds SLC Cache capacity of 1TB 860 QVO. However, the continuous write of 4TB almost isn't affected.
From the performance of 860 QVO, QLC flash memory SSD is too far away from quondam TLC SSD, which is hopeless to replace the market position of TLC SSD. Definitely, from every aspect of manufacturers the QLC SSD is used to replace HDD, which are better than HDD overall. However, it is surprise that some performances of 1TB 860 QVO are behind HDD.