SK Hynix announces mass production of 1Ynm 16 Gb DDR5-5200 memory in 2020.
Recently, SK Hynix has announced the mass production of 1Ynm 8 Gb DDR4 memory with frequency of 3200Mbps, which means that SK Hynix's 1Ynm process has begun mass production. A few days ago, SK Hynix released 1Ynm 16 Gb DDR5 memory with frequency of 5200Mbps. This is officially the first DDR5 memory to meet the JEDEC standard, 60% higher than DDR4-3200 in performance. However, SK Hynix said that DDR5 memory chip is only a technical level now and would not be mass-produced until 2020.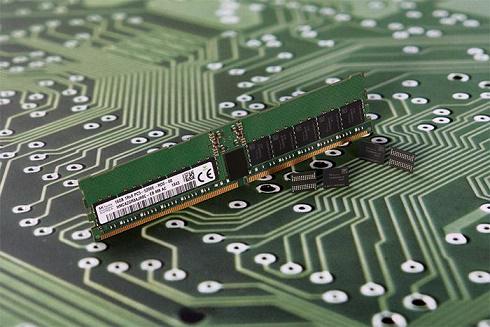 DDR5 is a new-generation memory standards and its relevant specifications have been published this year. Besides from SK Hynix, Samsung and Micron announced mass production of 16 Gb DDR5 memory before. What's more, Samsung has released mobile LPDDR5-6400 memory this year. The 16 Gb DDR5 that is considered as the first DDR5 memory chip to fully meet the JEDEC standard by SK Hynix is using a 1Ynm process as well.
    In terms of performance and power consumption, the voltage of DDR5 memory is reduced from 1.2V in DDR4 to 1.1V, as power consumption decreases by 30%. Its frequency reaches 5200 Mbps, contributing to bandwidth about 60% higher than DDR4-3200 memory.
    SK Hynix's DDR5-5200 memory, with all aspects powerful, has the greatest performance among others that are launched officially. But DDR5-5200 memory is not so fast to appear on the market, when SK Hynix clearly indicated that they will mass produce DDR5 memory in 2020, that is, at least one more year. Before SK Hynix, Micron also declared they will mass produce DDR5 memory by the end of next year.
    DDR5 memory will account for 25% of the entire memory chip market in 2021 and 44% in 2022, according to IDC cited by SK Hynix. However, their data is optimistic, since Cadence predicted early that the share of DDR5 memory will double in 2020, not exceeding 10% of the mainstream market and account for 15% in 2021 share while 25% in 2022. At that time share of DDR4 memory will fall to 15%, leading to DDR5 counterattacking DDR4. But DDR5 memory is still not popular this time.