SMIC released the Q3 results: $8.5 hundred million with a 2.5% increase compared with last year
TSMC and Samsung are two giant in global foundry market. Just the revenue of TSMC is over $30 billion occupying 60% share of the market, which has a great advantage in high-end manufacturer procedure and a near monopoly of 7nm IDOM. Samsung also places a greater emphasis on wafer IDOM, and strips its IDOM business, whose revenue scale is up to $10 billion. Other foundries are in a sorry plight on the contrary. Although SMIC in China has become the world's fifth largest foundry, its business scale is poor compared with TSMC. According to the Q3 results released by SMIC earlier, its revenue is $8.5 hundred million, which increases by 10.5% than same month of last year. And the profit of shareholders is $26.55 million, which increases by 2.5% than last year and decreases 48.5% than last month.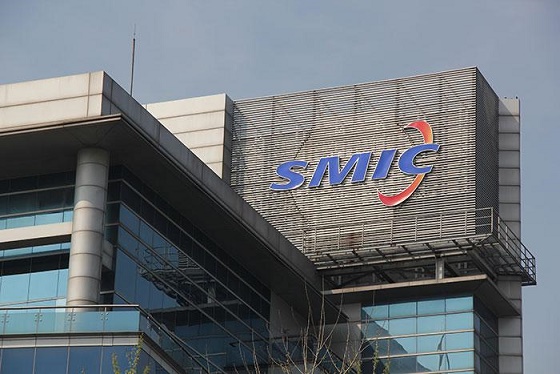 SMIC has a revenue of $8.5 hundred million in the third-quarter, which decreases by 4.5% than $8.9 hundred million of last quarter and increases by 10.5% than $7.7 hundred million of last year. Its operating loss is $5.828 million, operation income is $22.705 million in the same quarter of last year and $19.136 million in last quarter respectively. Its net profit attributable to shareholders is $26.559 million, which increase by 2.5% than last year and decrease by 48.5% than last quarter.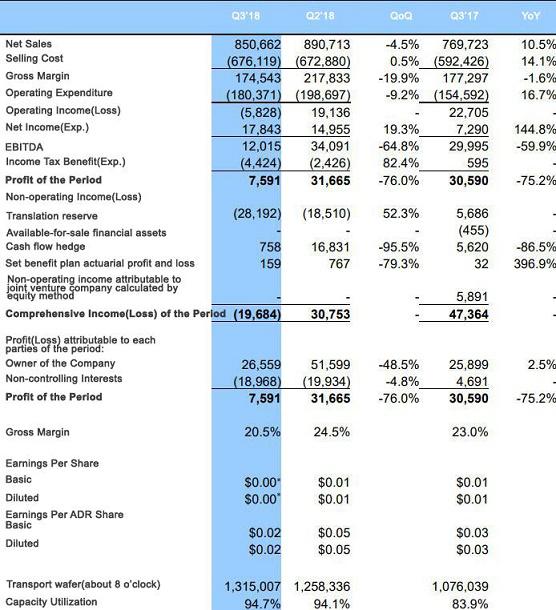 Specific to the global business income of SIMC, the revenue in IDOM of communication and CE are 46.3% and 32.5%, which hold a vast larger majority.
As for regions, clients in North America accounts for 33%, Chinese clients and Eurasian clients are 57.9% and 9.1%. Compared with last year, the amount of client in China is increasing withe it declines in North America and Europe and Asia.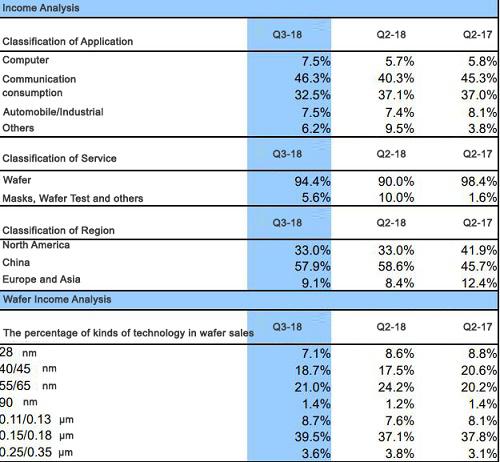 In aspect of kinds of process technologies, the major force of revenue remains 0.15/0.18nm process, occupying 39.5%, the following are 55/56nm process, 40/45nm process, and 28nm process accounts for 7.1%, which declines from quarter on quarter and year over year. According to the reports released by SIMC and TSMC earlier, there has been a excess 28nm capacity, and 28nm of TSMC is beyond depreciation period and has a apparent cost advantage. SMIC still has a long way to go.
14nm is the next important process node of SMIC, its R&D has finished. SMIC mentions it has come to the phase of importing clients, but mass production and bringing revenue will last until next year.