SSD can connect the Internet, which is to grab the job of CPU and GPU?
As SSD developing rapidly, SSD makes a full progress and breakthrough both in product selection and in performance, which indeed brought a lot of improvement for the consumer. Now, SSD is not just want to be a storage tools, even can connect to the Internet. Is this even if you want to grab the job of CPU and GPU? What the hell is going on here?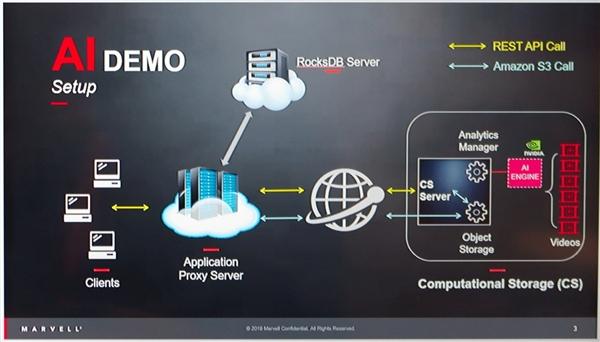 At the FMS 2019 Flash Summit, Toshiba and Marvell had jointly demonstrated an SSD that would connect directly to the Internet. Marvell is introducing the machine learning engine into SSD controller, enabling it to take over some inference from the CPU and GPU and process the data it holds internally without the need for a transfer exchange. Ethernet SSD, built-in a Marvell 88SN2400 converter, looks like a normal 2.5-inch U.2 or U.3 SSD, but in fact the transmission channel is two 25Gb Ethernet connections rather than four PCIe. On the hardware, Marvell uses a lot of data lines to connect SSDs to FPGAs, and the software is more mature.
Toshiba says the new product is ready for production and display an Aupera 2U Ethernet JBOF with 24 Internet-enabled SSDs inside, combined with a Marvell Ethernet switching ASIC. A typical NVMe JBOF is designed complicatedly in traditional way, which either uses a PCIe switch, an external PCIe data line connection to a nearby server, or uses one or two x86 server processors, some PCIe switches at home some RDMA Ethernet cards to support NVMeoF.

At the same time, Marvell also announced the native Ethernet/NVMe-OF SSD controller "88SS50000", replaced controller 88SS1098 internal PCIe module with two 25GbE, which can further reduce costs and save power consumption. The Ethernet SSD based on this controller is equipped with an 8TB capacity Toshiba 96-layer 3D TLC NAND flash and 128GB DDR4 cache.
In fact, at last year's FMS summit, Marvell announced an NVMe-Ethernet converter that allows an NVMe SSD to connect directly to the Ethernet network and access it via NVMeoF (NVMe over Fabric). But it was only a prototype, and the converter was placed between a standard U.2 SSD and an Ethernet base plate.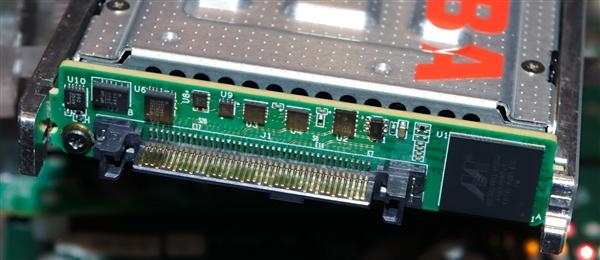 In fact, Marvell's controller was quite popular with consumers a long time ago. However, in recent years it has become a product that lot of SSD manufacturers can not cooperate, which not only related to the product architecture, but also related to the optimization of the product itself. Marvell's cooperation with Toshiba will also be an opportunity to prove itself again this time.
In addition, because NAND flash prices have fallen for six quarters in a row, it is difficult for some companies to sustain this situation. The news that Lite-On is selling its storage business to Toshiba means that Pukot and LITE-ON SSD are going to become Toshiba's. This time Marvell teamed up with Toshiba and we look forward to the next combination with Marvell to product high-performance SSDs again.
Related Articles: