The manufacturer of NAND Flash plans to cut the production capacity in 2019
According to the foreign media sources, the three main suppliers from NAND flash industry: Intel, Micron and SK Hynix, will plan to take measures to prevent the market "oversupply." It aims to prevent heavy losses from the possible collapse of NAND flash memory prices. In other words, these three suppliers will consider reducing wafer and flashing production, as well as slowing down the production capacity at new plants to reduce losses. According to other sources, Samsung may also follow the same way.
It is reported that the rapid transition to high-capacity 64-layer and 96-layer 3D NAND technology has enabled NAND flash memory manufacturers to increase the supply of particles and eventually lead the market to full supply. 

At the same time, the demand for NAND flash memory in the server market has been weaker than what market expected in recent months, and the replacement cycle for smartphones was very short before but has become longer and longer now, it is affecting the shipments of NAND flash memory. Coupled with other factors, it is not difficult to understand that flash memory manufacturers have the idea of reducing production capacity.

According to data from TrendForce, the supply of NAND has now far exceeded market demand, which will lead to a fall in the prices of multiple categories of products by as much as 20 per cent in the first quarter of 2019. To ensure short-term and long-term profitability, the three manufacturers have announced at different points in the past few months that they will take action to minimize losses. 

Micron announced in March that they are carefully managing the growth in its NAND supply (at least partially alleviating the oversupply problem) and began to cut the total wafer start-up at its traditional process nodes (about 5 per cent). Although Micron does not specify their plans to reduce its NAND supply, the plan of reducing the proportion of production scheduled for older processes may help save its overall shipping costs.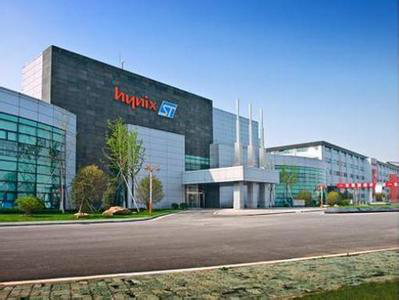 SK Hynix said it had stopped producing 36 and 48 layers of 3D NAND memory. Comparing with the current new technology, the "cost per bit" of the old process is already quite high. In the coming months, SK Hynix plans to increase production of 72 layers of 3D NAND and plans to release 96 layers of 3D NAND solutions for the SSD and mobile markets in the second half of this year. In addition, SK Hynix will slow down the production at its M15 plant in Qingzhou South Korea. Comparing the data with 2018, the company expects its NAND wafer production to fall by more than 10%. SK Hynix did not explicitly disclose specific production cuts, so shipments in 2019 may still be larger than last year. It is same as Micron.

Intel, which focused more on the enterprise SSD market, also announced this week that they would reduce its NAND production in 2019. However, no detailed plans have been disclosed or what radical measures have been taken. But in any case, Intel remains vigilant about future NAND price wars and is ready to take actions accordingly. 
Finally, Samsung has issued a warning to investors, although it has not yet released its sales revenue for the first quarter of 2019. Comparing with the same period last year, local profits may drop by 60%. Analysts indicate the drop cased by a number of factors, including weak demand for flagship smartphones and the dropping market price of DRAM and NAND storage. Samsung, like the other three flash memory giants, is likely to adjust its NAND business during the year. As for what to do, it remains to be seen.