The Reasons Why Japan Curbed These Three Particular Semiconductor Materials To Hit South Korea(1)
The Japanese government has curbed the export of three semiconductor materials and panel materials to South Korea. This has led to the disruption of the supply chains of Korean large storage and panel manufacturers, with Samsung and SK Hynix facing the risk of halting their production, and has further increased the concern about the global semiconductor industry supply chain.
According to the latest news, the American technology giants, including Apple, Amazon, Microsoft and Google, all have sent their executives and employees to South Korea to assess the possible impact of the ongoing trade dispute between Japan and South Korea. At the same time, Samsung, SK Hynix, LG and other Korean companies are making every effort to deal with the crisis, such as urgently fixing problems with the supply chains and conducting testing on alternative products from other countries.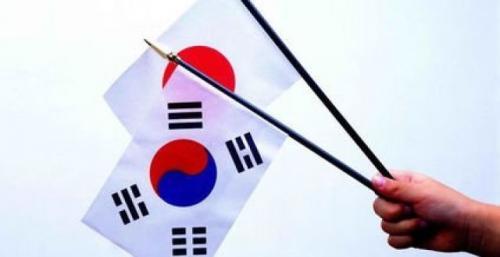 So why on earth did Japan choose to place restrictions on these three semiconductor materials instead of others? What role does Japan play in the global semiconductor industry supply chain?
The Nihon Keizai Shinbun (Japanese Economics Newspaper) believes that the Japanese companies' predominance in the semiconductor market arises out of the characteristics of the materials themselves – unlike other devices such as home appliances and smart phones, these materials are hard to dismantle, and it thus render it difficult if not impossible for the Korean manufacturers to figure out the Japanese companies' manufacturing techniques and imitate them.
Japanese companies' predominance in materials
On July 4th, the Japanese government officially imposed the export restrictions on South Korea for semiconductor materials. The three materials restricted are photoresists, hydrogen fluoride, and fluorinated polyamide, which are used in the semiconductor-manufacturing process and in displays. Owing to this curb, if Japanese exporters want to export related materials to South Korea, they will have to undergo the inspection and seek government's approval for each individual shipment, a procedure that takes about 90 days, which means that even if the South Korean companies do win the approval for material exports eventually, their entire supply time will be enormously prolonged owing to the long procedure. It is said that Samsung now has an inventory of approximately a month of supply. Therefore, Japan's restrictions may give rise to Samsung's production cut and even suspension.
Today, the entire semiconductor industry chain is extremely complex and is very long; moreover, the Japanese companies have an absolute monopoly on the three semiconductor materials listed above. As a result, once Japan's export of these materials to South Korea is restricted, it is unlikely for the South Korean companies to find alternatives to those materials within a short time.
According to the report by Nihon Keizai Shinbun, the Japanese companies now occupy a high-purity hydrogen fluoride market share of 80% to 90%. Hydrogen fluoride is used to remove the unnecessary films after the circuits are printed on the wafers, while photoresists is a photosensitive material that is used to transfer circuit patterns onto semiconductor wafers, during which the substrate is first coated with photoresists and is later exposed to special light radiation. JSR and Tokyo Ohka Kogyo Company together own up to 90% market share in this field. What's more, fluorinated polyamide is a key raw material of OLED. In terms of OLED technology, South Korea is the leading country in the world, accounting for more than 70% of the world's OLED capacity.
"The manufacturing techniques needed for integrated circuit wafer fabrication are extremely complicated. It is not too much of an exaggeration to say that a slight change in a part will easily trigger an enormous domino effect in whole. Because of that, once the process is determined, any equipment, materials, process parameters, etc. that are used during the process will not be easily changed. Even if they must be changed, there will have to be a thorough testing and a rigorous verification process. Therefore, if a change in materials is needed, whether it is active or passive, it will take a relatively long time," told Chang-Geng Song, a senior analyst of ICwise, to the journalist of The Paper.
Song also remarked that among those three materials restricted, photoresists are the most special one, and that is because in advanced process development, what kind of photoresists should be used, what optimized lithography parameters should be set, and how the etching processes should be adjusted and matched with each other are all correlated. As a consequence, there will be more links in the production chain that are affected and it will be harder for South Korean companies to find alternatives to them.
Similarly, another material, hydrogen fluoride, is of great importance as well. In as many as 600 processes of semiconductor products manufacturing, hydrogen fluoride sometimes is used up to more than 10 times. Owing to its strong causticity, it cannot be stockpiled, so previously, South Korea has exported it in small amounts from Japan. Now, after Japan imposed the restrictions on this material, Samsung Electronics vice chairman Lee Jae-Yong, also known as Jay Y. Lee, flew to Japan at once to seek a dialogue with Japanese semiconductor industry. He stayed in Japan for six days. It is believed that his travel to Japan aims for hydrogen fluoride.
The report by Nihon Keizai Shinbun on July 17 revealed that Samsung Electronics has already initiated quality testing and performance testing on non-Japan hydrogen fluoride. It is predicted that Samsung will spend about two to three months in determining whether to purchase hydrogen fluoride from other areas, including Mainland China, Taiwan, and local Korean suppliers, instead of from Japan. A representative of LG said earlier that the company had already started to conduct testing on the hydrogen fluoride brought from other countries.
Nevertheless, some experts noted that the purity of hydrogen fluoride has a great impact on the quality of semiconductors products, so it will be difficult for the South Korean companies to procure alternatives to the Japan-made hydrogen fluoride in the short term. To make things worse, even if those alternatives do pass the testing, they are unlikely to be purchased in a short time.
It is expected by industry insiders that Samsung Electronics' latest inventory of hydrogen fluoride can only maintain several months of supply. Besides Samsung, other South Korean semiconductor companies are struggling as well.
Related Articles: