Though DRAM prices drop sharply and a 16% decrease in revenue, Nanya is annually profited.
After the ninth straight quarterly increase of DRAM prices, memory chip prices finally collapses in October. According to DRAMxChange the sopt prices of DRAM dropped by 10% in October, and it is expected to decline by 20% until 2019. Therefore, the revenue released in October of Naya Technology, world's fourth largest memory chipmaker, decreases by 16% than last year more than expected. Memory prices' decline since October is good for customers. But with the large accumulated base of increased prices, memory manufacturers will take it easy this year even set records in revenue and profit.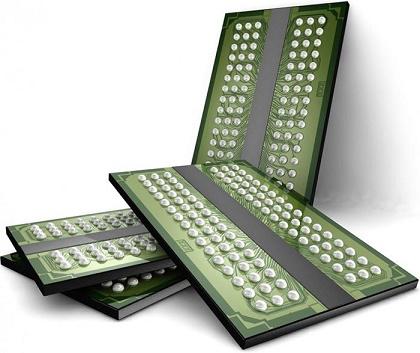 Samsung is leading the global DRAM market, then SK Hynix and Micron, three of them hold 95% global market shares. When Micron takes full control of Inotera, Nanya Technology becomes the world's fourth largest memory chip manufacturer, with 2.5% shares which is nothing compared with from 20% to 45% shares of other three companies.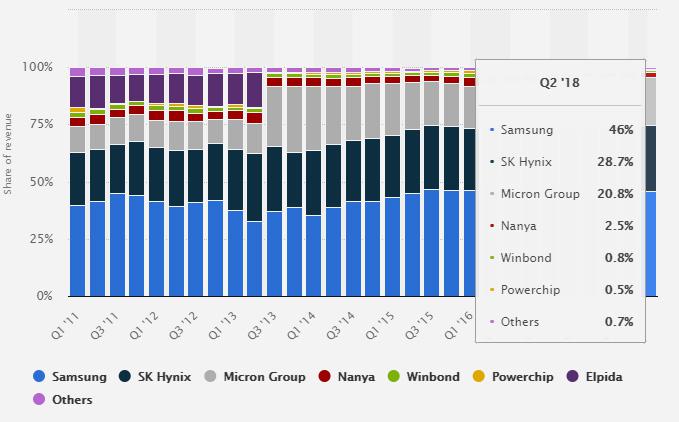 Nanya Technology released revenue of October earlier, consolidated revenue of the month is NT$6.726 billion, which sharply decreases by 15.7% compared with the revenue of September, NT$7.979 billion. Apparently, it is affected by the big drop of DRAM prices, which is 5% more than analysts expected.
    DRAM prices has decreased since October and it trends to last to next year. Memory chip manufacturers accumulates huge revenue and profit in the first three quarters of this year. According to Naya Technology's Q3 revenue released in the middle of October, the quarter's net sales are NT$24.375 billion, increased by 83.4% than NT$13.293  of last year. And the gross margin is up to 58.9%, which is higher than 44.2% of last year, with a 3.9% increase than last quarter.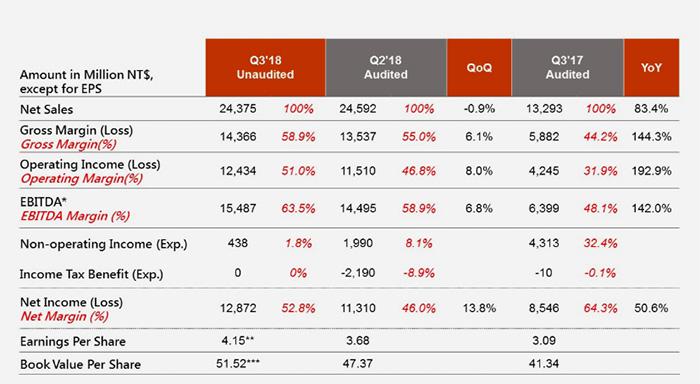 In the first three quarter, Naya
'
s revenue is NT$74.49 billion in total, with a 72.3% increase. Though Q4 revenue slides, the annual result will set records. Considering Nanya is a bit part of DRAM market, the revenue and profit of three gaint, Samsung, SK Hynix and Micron, is no worry, thus the price reduction in October will have little adverse impact on annual result. Compared with collapsed prices in NAND flash memory market, it just a beginning of DRAM prices decline, which is far from manufacturers pay for markup.