It's Also the M.2 SSD, This Installation can Make the Computer More Powerful.
With the development of NVMe, NVMe has been widely used as Android phone. Even though some computer with only M. 2 2242 slots have Toshiba RC100 single-chip or NVMe mini SSD to choose from. But, do you know where NVMe SSDs are installed?
There are optimized hardware installations that few people know in computers, such as memory slots that affect overclocking potential. What's less well known is that the location of the NVMe SSD also affects its performance.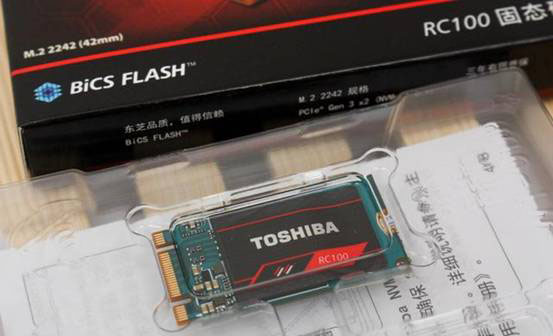 There are two installation position of NVMe SSD. The first one is the M.2 slot attached by motherboard. Most friends tend to install NVMe SSDs into the motherboard M.2 slot, but this is not the best way to do it.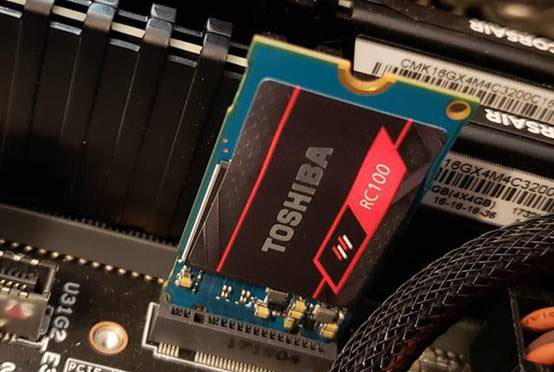 The other one is installing the NVMe SSD like the way installing a graphics card via a PCIe adapter card. These two installation ways can bring two different performances.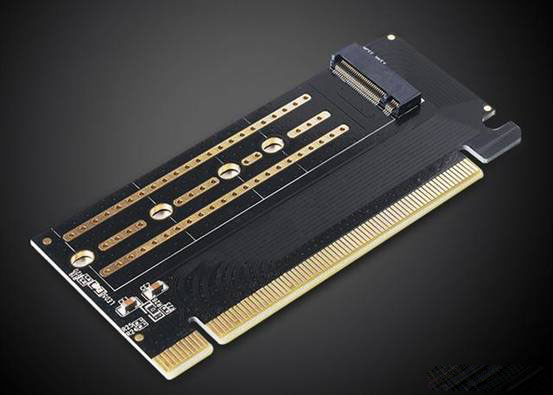 The signal of PCIE in motherboard is different and only a minority of them is directly provided by CPU, which is allocated to standalone graphics that is usually the first PCIE x16 slot close to CPU and the Intel z-series and AMD x-series motherboards can split it into two x8 channels and share the first and second slots for common use. The other PCLE channels are allocated by PCH chip set that is also called as FCH chip set by AMD. And, PCH chip set communicate with CPU via a narrow data channel.


Traditional SSDs, such as SATA, need to be led by a hard disk controller integrated into a PCH chip to connect with the CPU, which has a high latency. Low latency is one of the features of NVMe protocol.
In a nutshell, the delay between CPU and PCLE channel is minimum. NVMe SSDs can take advantage of low latency when connected to them. The picture below is the velocity measurement of Toshiba's RC 100 SSD AS SSD Benchmark connecting CPU channel.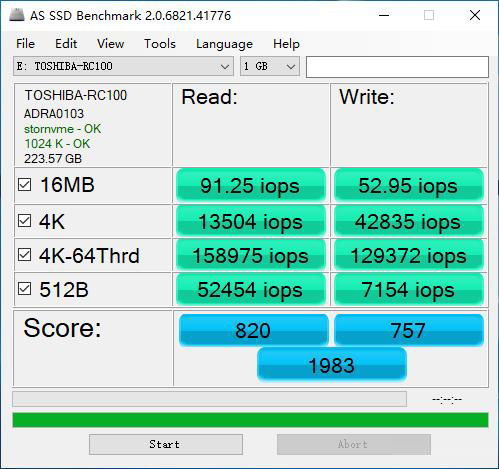 If you connect RC100 to the PCIe channel that the chip set relays, 4K single-thread random read/write IOPS will drop slightly.
However, due to the design of Intel motherboard architecture, the PCIE channels directly provided by the CPU are not enough, so they are also attached to PCH chips. Due to the addition of a single transfer of PCH chips, the increase in delay performance will have a certain impact. Below is AS SSD Benchmark speed measurement result installed on the main board m.2 slot of Toshiba RC100:
There was a slight decrease in both sequential and random read and write speeds, which are standard installations for most players.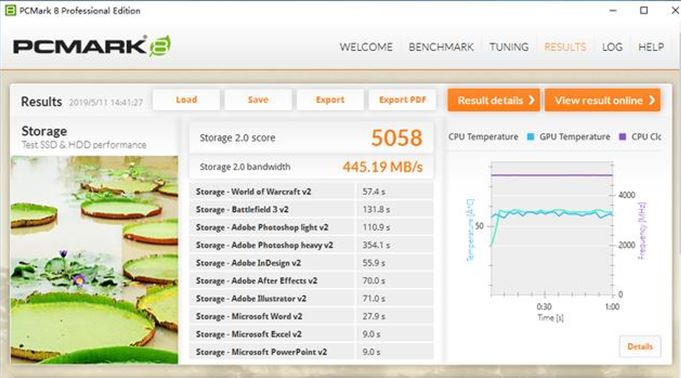 With a more accurate PCMark 8 storage test, the Toshiba RC100 240GB scored 5058 points with a direct CPU connection. For the mini SSD like the RC100, that's pretty good.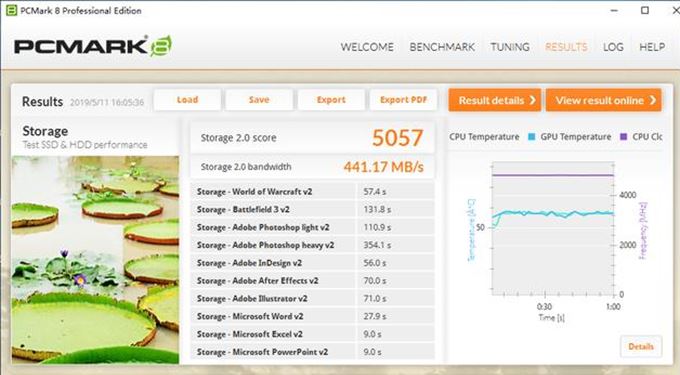 If you use the channel transferred by chip, the PCMark 8 storage test score reduced by 1 point and the storage bandwidth fell by 4.02MB/s.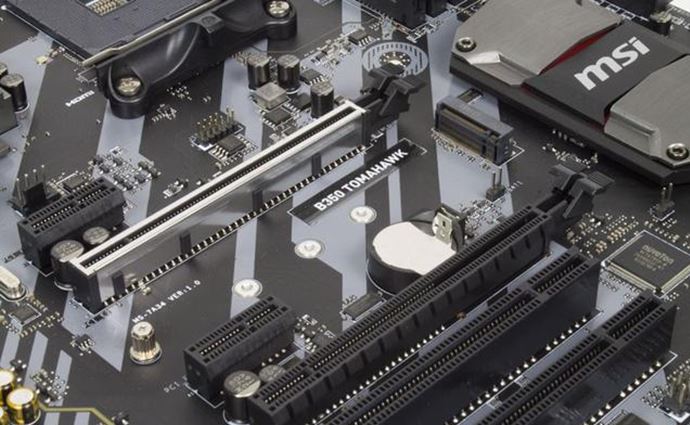 How to tell whether location or slot of PCIE signals are directly connected to the CPU or transferred through the chip set? Generally speaking, the majority of the M.2 slots on Intel motherboards are routed through chip sets while AMD's Ryzen platform typically has only one M.2 slot, which is directly connected to the CPU.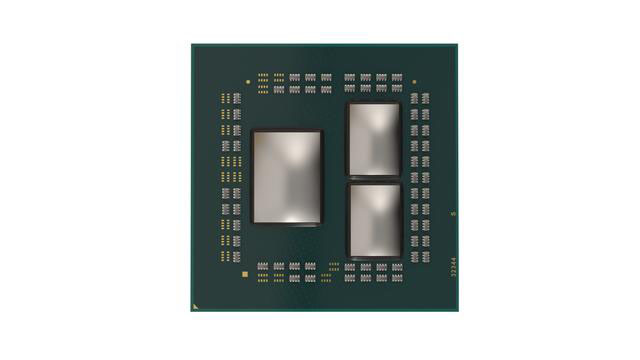 Of course, the motherboard users of Intel Z series can also install NVME SSD to the second long PCLE slot of motherboard to directly connect CPU via adapter card. Now, discrete graphics card lies in the first slot will operate at PCIe 3.0x8 rate. For the discrete graphics card, the performance impact is around 1% to 4%, which is very slightly. If you are the core graphics card user, you can directly install NVMe SSD in the first PCIE slot of any motherboard to directly connect to CPU via adapter card.
AMD users will soon get another advantage: the Ryzen 3000 processor which will be released early next month will be the first to support the PCIe 4.0 specification and ready to support the future PCIe 4.0 channel NVMe SSD in advance!
Of course there are certain defects in AMD design. due to the Ryzen CPU only left a channel, all Ryzen motherboard can only provide a slot for full speed 2 NVMe SSD. If there is a motherboard with two M. 2 slots, the second slot can only provide PCIE 2.0 channel led by the AMD chips FCH, which is not suitable for NVMe solid-state hard drive because of the slot low bandwidth.
However, AMD X370 and X470 also support CPU channel splitting function similar to Intel z-series motherboards, which can split the CPU's PCIE 3.0x16 channel into two pcie3.0x8 channels for separate graphics CARDS and m.2 to PCIE adapter CARDS.
For today's discrete graphics card, pcie3.0x8 bandwidth will not cause performance bottlenecks, and dual CARDS are a very small choice at present, most players can use the m. 2 to PCIE adapter card and high-end motherboard PCIE channel splitting function to achieve higher NVME SSD access performance.
Related Articles: