Western Digital has launched a new slim 5TB SSD
Western Digital recently introduced a new SSD (solid-state drive) My passport and My passport for Mac products. With the thickness of only 19.15mm, it is the lightest and slimmest SSD in the series. The SSD has a large capacity with 5TB and can be used to store large number of photos, video and files.
"For years, consumers have trusted products in the series of My passport and store data ranging from work to life. Consumers want plenty of storage space in a lightweight product. They want the design of SSD matches their personal style or device style. Our goal is to provide a first-class storage solution that allows users to preserve their precious memories." said David Ellis, vice president of Western Digital content solutions, said.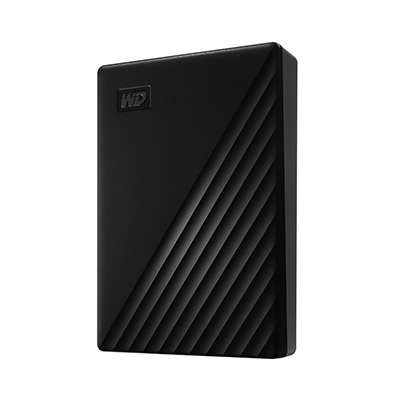 The new My Passport™ drive has been redesigned for users to make the most of their own journey. The new SSD is characterized by convenient, slim form factors and is available in a range of vibrant colors. The design of new SSD adopts new colors-black, blue and red- while the color of My passport for Mac is midnight blue. My passport series has been formatted for Windows 10 and has USB3.0 interface compatible with USB2.0. The format of My passport for Mac series is macOS Mojave and has USB-C interface, which can provide plug and play services.
In terms of security, these hard disks have WD security and WD discovery software protection, supporting for password protection and 256-bit AES hardware encryption. Just activate password protection and set users' own personalized password using WD Discovery™ to keep users' digital life's contents secure.

The My Passport drive comes equipped with WD backup™ software to help make sure everything users create while on users' own life journey -photos, videos, music, and documents - doesn't get lost. Users can set it to run automatically to their schedule. Just pick the time and frequency to back up important files from system onto their My Passport drive.
My Passport portable storage is ready right out of the box including all necessary cables. And with SuperSpeed USB, users can quickly start backing up everything in users' life and keep driving forward.
Included WD Discovery™ software lets users connect to popular social media and cloud storage services like Facebook, Dropbox and Google Drive™. Seamlessly import, organize and share users' photos, videosand docs to the My Passport drive to back up users' online social life. WD Discovery can also manage users' drive through WD Drive Utilities™.There's no telling what's ahead in users' own journey. That's why WD® buildsdrives to demanding requirements for durability and long-term reliability.
The SSD has a 3-year limited warranty. The price of this lightweight 5TB SSD is $79.99 in Western Digital store.
Summary: the new 5TB SSD with slim design has automatic backup, password protection, 256-bit AES hardware encryption, up to 5TB capacity, 3-year limited warranty.
Related Articles:
Western Digital develops zoned SSD to improve data access ...