Samsung 5nm Process Has Made New Progress! Can Samsung Win at This Node?
At present TSMC and Samsung are both working hard on the 5nm process, which will be another important node after 7nm. They are highly valued because significant improvement effect the full application of EUV extreme ultraviolet lithography technology bring
Now, Samsung has made significant progress with 5nm.
It was reported by AnandTech on July 9th that Samsung wafer fab 5LPE (5 nm low-power consumption in the early stage)process has already authenticated the whole process tool of Cadence and Synopsys and Samsung's 5LPE process will adopt EUV technique.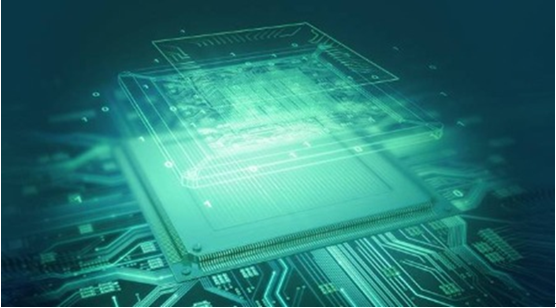 Samsung wafer foundry adopts Arm Cortex-A53andArm Cortex-A57 cores which authenticate integrated design platform of Synopsys and all process digital solutions and design tools of Cadence used for 5LPE process. This authentication means that these tools can meet Samsung's demands and the chip designer can make 5LPE process own the advantage of the best PPA by using them.
Samsung's 5LPE process depends on FinFET transistor with new standard unit architecture and uses DUV and EUV scanning system. Due to the inheritance of some indicators of the old process, Samsung 5LPE process design chip can reuse 7LPP IP while enjoying the improvement of the new process. Besides, Samsung's all 7nm patents can apply for 5LPE. Thus, The transition from 7nm customers to 5LPE will greatly reduce costs. Prevalided design ecosystem can shorten development time of their 5LPE products.
According to Samsung, the logical efficiency of 5LPE has been lifted by 25% compared with 7LPP. The chip developer can reduce the power consumption of chip designs by 20 percent or increase performance by 10 percent.
The tools of Candence and Synopsys authenticated by Samsung include Compilers, validators, power circuit optimizers, and special tools for EUV.
Compared with 7LPP, 5LPE owns more EUV. And, 5LPE will be used for Samsung's EUV factory in Hwaseong. This production line is expected to cost six trillion won ($4.615 billion). And, it will be finished in this year and it will start mass production in the next year. It is worthwhile to mention that Samsung's competitor TSMC has announced that it will start mass production of 5nm in the first quarter of 2020. Samsung will be aim at production of 5nm process and try its best to win at this node.
Related Articles: