Small BG4 SSD with capacity of 1T
Nowadays, the using demand of computer storage devices is increasingly go up. Whether for a PC desktop or a laptop, SSDs are already an indispensable storage device. Users not only want high speed of data transmission, but also hope the storage capacity as large as possible. Especially, if there are choices of large-capacity SSD, it will bring convenience for users who purchase complete machine to the subsequent use or upgrade.
Solid-state drives are developing rapidly in the direction of miniaturization and capacity multiplication. It may difficult to imagine a solid state drive being smaller than the SD card used in the camera!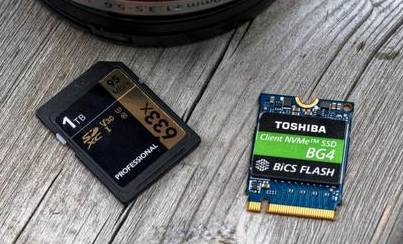 The BG4 series is a compact single-pack NVMe™ SSD series with a capacity of up to 1TB and utilizes the PCIe®Gen3x4 lane interface and Toshiba memory's 96- layer TLC BiCS FLASH™. With higher bandwidth and improved flash management and host memory buffer (HMB) technology, the BG4 SSD provides first-class read performance in single-packet SSDS, up to 2300 MB /s(sequential read) and up to 390K IOPS(random read), with active power consumption up to 3.7W (Typ.).
Client NVMe SSD BG4 rolled out by Toshiba is a commercial OEM product which is mainly pre-installed in various brands of ultra-thin lightweight laptops. BG4 with M.2 interface measures 30×22mm. Apart from the M. 2 version, BG4 has BGA particle form without PCB, which can be integrated directly onto the motherboard.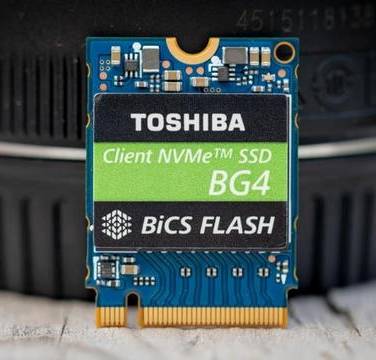 When removing the BG4 sticker, you'll be surprised to find that it only has one chip. Because it's difficult install the traditional components of controller, DRAM flash and NAND flash on M. 2 2230 specification.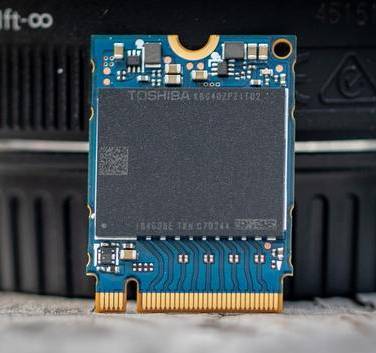 Toshiba integrates controller and 96-layer BiCS 3D flash memory through MCP multi-chip packaging technology, while independent DRAM cache chips are replaced by the form of built-in SRAM controller and HMB host memory buffer.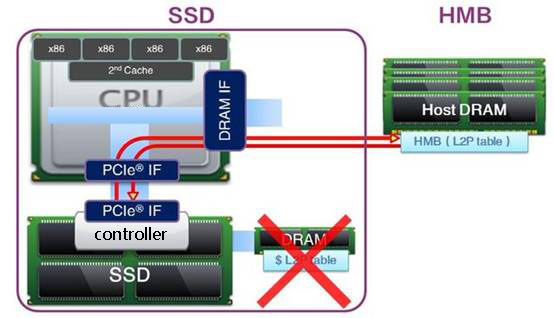 The following image shows the back of the BG4 without any components that can be installed on a compact ultrabook, a two-in-one laptop, an Internet of things/embedded device, or a system disk that serves as a server and storage array.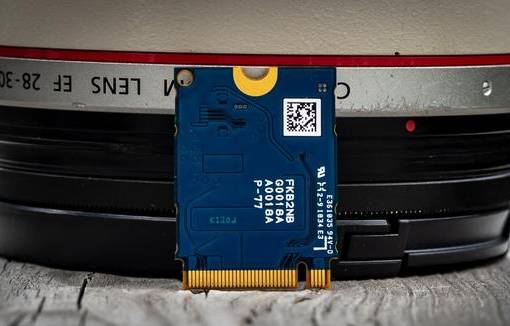 The results of CrystalDiskInfo shows that this is an engineering sample BG4 NVMe solid state drive with PCIe 3.0x4 interface, NVMe 1.3 and 1TB capacity.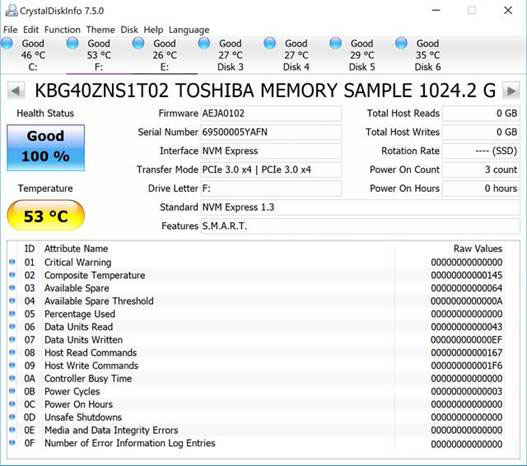 A simple performance test shows the speed of sequential reading and writing reaches 2,100/1,300 MB/s, which is amazing in view of the size of the BG4.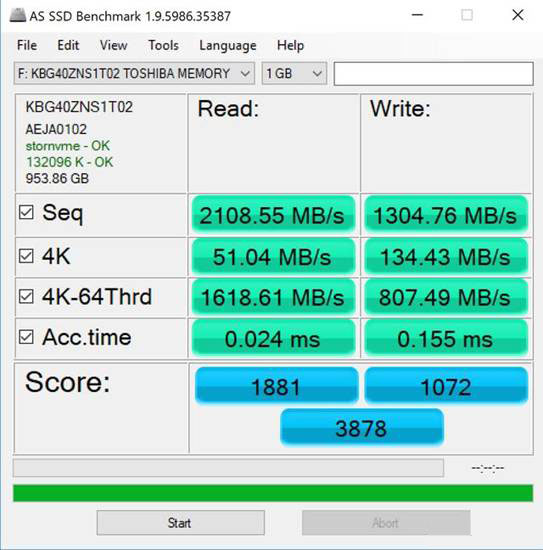 With the application of 96-layer BiCS4 flash memory and HMB host memory buffer technology, BG4 has excellent performance in performance, capacity and energy consumption ratio.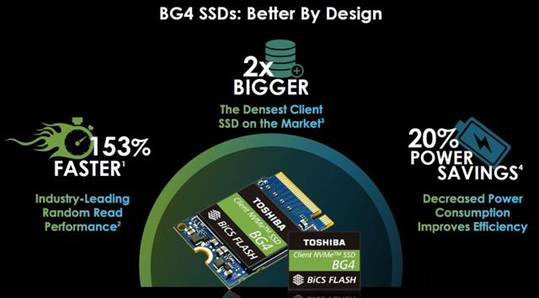 Of course, as an OEM product BG4 is difficult to buy directly for clients. But we already have an alternative, which is Toshiba consumer NVMe SSD: RC100.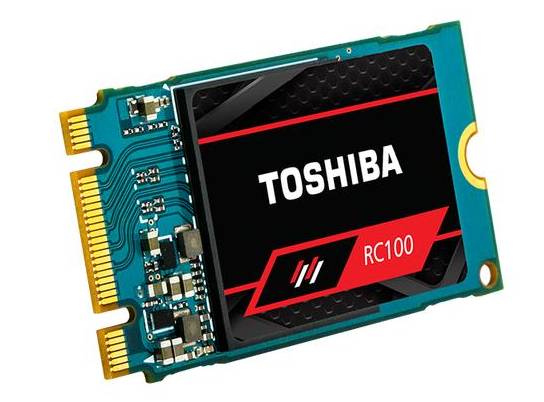 The RC100 uses the more common M.2 2242 specification and its hardware base is compatible with the BG series. It offers options of 240GB and 480GB capacity and a three-year warranty. The RC100 is ideal for Thinkpad that offer only M.2 2242 installation. Of course, desktop installed RC100 have the advantages of low power consumption and ease of use.
Related Articles: