SMIC has a $7.9 hundred million revenue in Q4 with 14nm process yield improving and 12nm breakthrough
SMIC is the largest foundry in mainland China. According to its Q4 financial report released on December 31, 2018, the quarter's revenue is $7.88 hundred million with a flat YoY growth and a 7.4% QoQ decline, which is mainly because its capacity utilization drops from 94.7% of last quarter to 89.9% resulting in gross margin falling by 23.6%. As for rearch of technologies, SIMC says its first generation FinFET14nm has come into client authentication stage with a further improvement in product reliability and yield. Meanwhile, 12nm technology also has a breakthrough.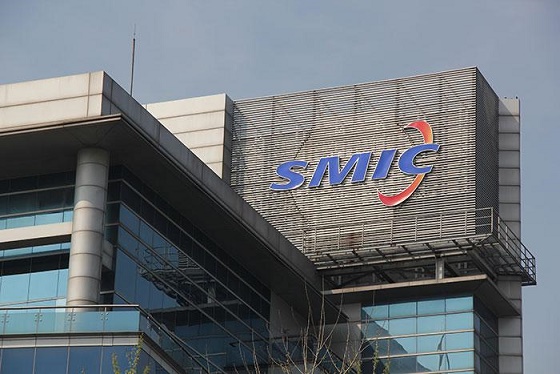 SMIC has a $7.88 hundred million revenue in the fourth quarter with a flat YoY growth and a 7.4% QoQ decline. Its gross margin is $1.34 hundre million with a 9.7% YoY decline and a 23.6% QoQ decline. Its gross profit rate is 17%, which is 18.9% in the same period of last year and 20.5% in the last quarter.
The quarter's operating loss is $40.94 million which expands by 602% compared with last quarter. However , the quarter's profit is $1.09 hundred million with a 43.3% QoQ growth. Revenue belongs to shareholders is $26.52 million with a 0.1% QoQ drop and a 44.4% YoY decline.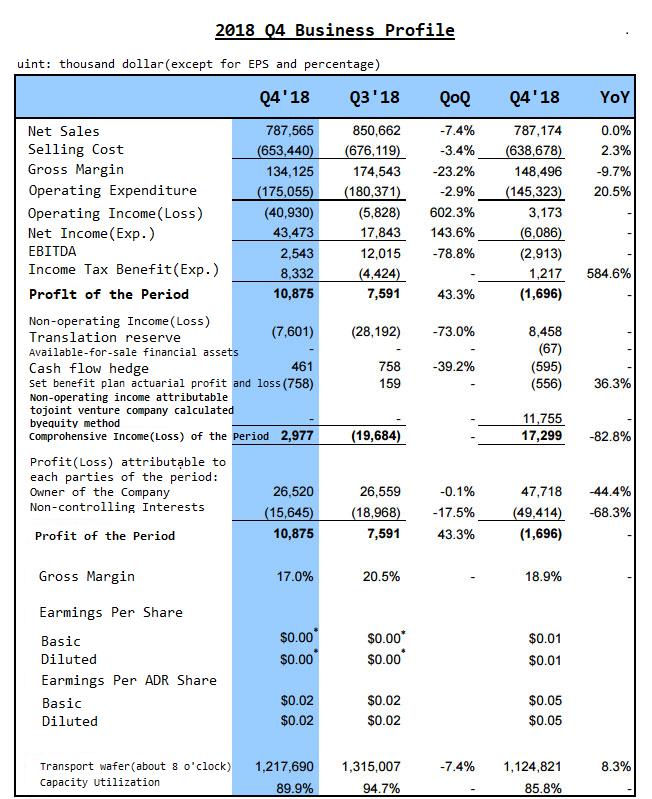 Although Q4 financial report has a poor performance, SMIC believes it meets their expecation. What's more, the revenue of 2018 is $33.6 hundred million with a 8.3% YoY growth, which is above average of foundry industry.
Except for TSMC holding 60% shares of global foundry industry, other foundries are in a tough time. A critical test in Q4 of SIMC is utilization reduction of advanced process(refers to those processes having mass production). 28nm process only accounts for 5.4% while it is 7.1% in last quarter, which doesn't mean it can't make mass production of 28nm but an excess global 28nm capacity. Earlier 28nm mass production of TSMC has passed depreciation period with costs, so there are more pressure on other manufacturers. However, TSMC also has a problem of excess 28nm capacity.
As for technologies beeing developed, SMIC's 14nm FinFET techonology arrives a half year ahead of plan. "SMIC's first generation of FinFET14nm technology has stepped into client authentication satage with further improvement of product reliability and yield. 12nm technology also has a breakthrough at the same time. We have confidence of the future by aggressively innovating research, optimizing production line, strengthening design and capturing potential market." said by joint CEO of the earnings conference, Liang Mengsong.
It's the first time for SIMC to metion 12nm technology, which is based on 14nm FinFET. Process design suites have been prepared at present, while IP verification is in progress. Compared with 14nm, SMIC's 12nm technology has a 20% power consumption decline, 10% performance growth and 20% error rates decline.
Related Articles: